The twitter scandal surrounding the Hunter Biden laptop has taken the top off social media and set Washington ablaze. Everyone knew and suspected malfeasance from the Democrats and Twitter in 2020, but to what extent was always the question. Now that the question has been effectively answered, the internet and social media are on fire with indignation from conservatives, and excuse making from Democrats. Charlie Hurt, the opinion editor at the Washington Times, appeared on Fox with Jesse Waters as the Twitter suppression was being revealed in real time.
WATCH:
A Fox News contributor called the released Twitter documents revealing the social media site's censorship of a report on Hunter Biden's laptop "absolutely shocking" Friday.
"It's absolutely stunning. It's absolutely shocking to – with what has come out so far with Matt Taibbi's tweets showing just how much – just what a concerted effort it was behind the scenes in order to help one party over another party.
"And it underscores the extraordinary danger of the kind of power that these people have and they have no reservation whatsoever about using it."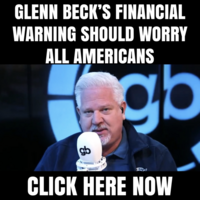 The Hunter Biden laptop has been known to be real and full of damning information for some time, however while the DOJ focuses on the witch hunt at Mar-A-Lago, the laptop issue sits and gathers dust, likely under orders from the White House. The corruption and rot run deep in this administration. That is no partisan hyperbole either, as Elon Musk and Matt Taibbi have proven.
Rolling Stone contributing editor Matt Taibbi released details about the censorship of an Oct. 14, 2020 report on a laptop Hunter Biden left at a repair store Friday on his Twitter account. The laptop reportedly contained numerous emails and documents detailing the elder Biden's involvement with his son's business partners.
Social media companies censored the New York Post's reports on the laptop, claiming the materials were hacked. The laptop was later confirmed as authentic by the Washington Post and New York Times.
Where is the legacy media to report on their own failings and culpability in 2020? Where is CNN to shoulder their portion of the blame for the election of a president in Joe Biden that almost would have assuredly lost had his dirty dealing with his kiddo been revealed in time for voters to be fully informed? When is the White House going to make a statement in an attempt to hide their own responsibility? Likely we will just hear more noise about Donald Trump and "threats to democracy". The only threat to democracy currently eats his ice cream in the White House.
"Let's step back what we saw with the censoring of that 'New York Post' story was an effort by Twitter, companies to trick voters into voting for Joe Biden by suppressing this story," Hurt said. "And it is absolutely shocking and they literally put this sequestered this story as if it were child pornography. That's the way they treat it. That's how desperately they wanted to help Joe Biden get elected."
The veil has been lifted, and the American people better take a good, hard look at what happened and who was responsible and make sure it never happens again. America deserves free and fair elections, not fraudulent hucksters like Joe Biden using social media and the legacy media to lie and gain power.