It's been just over a year since B list former Hollywood star Alec Baldwin fatally shot and killed cinematographer Halyna Hutchins on the set of his new movie no one was going to see, Rust. While Baldwin has done Baldwin type things and has not admitted the accident was his fault, the FBI begged to differ, stating there was no way the gun could have gone off by itself. Guns almost always have to have the trigger pulled to go off, and whether or not Baldwin meant to, or thought he didn't he should have admitted to it by now, but it doesn't appear he will. In fact, Baldwin has just filed a cross suit against other members of the Rust crew in order to clear his name.
Though Baldwin settled out of court last month for financial compensation in the shooting, it's not enough to just move on and let the family grieve. Baldwin is desperately attempting to convince the world he isn't to blame. Check this out.
 Who the blame should fall on has yet to be settled and prosecutors are still determining whether or not charges should be filed.
Baldwin is pointing the finger at four "Rust" crew members. The actor, who fatally shot the 42-year-old mother last October during an on-set rehearsal, filed a cross-complaint on Friday claiming he has been wrongfully blamed for Hutchins's death.
Alec Baldwin us a POS. As the producer of "Rust" he's responsible for everything that happened on his set. Yet he's suing his crew for monetary damages when HE pulled the fucking trigger and killed a woman! The balls on this psychopath.

— ForeverRedTexas (@ForeverRedTexas) November 12, 2022
It appears that it is just semantics in the case of whether Baldwin is responsible or not. He pulled the trigger on the gun. Prog gun or not, empty or unloaded, you NEVER point the gun and pull the trigger without reasonably expecting something to happen. It may have been unintended, but he definitely is to blame. Of course, since Alec can't be expected to own up to his actions, he is blaming anyone else.
Baldwin is listed as a defendant in a lawsuit filed by "Rust" script supervisor Mamie Mitchell. In his cross-complaint he places the blame on armorer Hannah Gutierrez Reed, armorer assistant Seth Kenney, and the prop weapon company Kenney owns. He also names assistant director David Halls and prop master Sarah Zachry.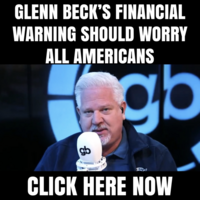 The cross-complaint seeks to clear Baldwin's name as well as a share of damages that Mitchell may win from the four people he named. It also asks that they pay for any damages assessed against him.
So not only is Alec Baldwin seeking to blame anyone but himself, he is also seeking financial renumeration against the defendants. Baldwin must not have saved those checks from Saturday Night Live for his endless mockery of President Trump. Otherwise, why else would Alec be grubbing for money?
Baldwins ambulance chasing attorney had this to say.
"Though by no means comparable, Baldwin must live with the immense grief, and the resulting emotional, physical, and financial toll, caused by the fact that Cross-Defendants' negligent conduct, assurances, and supervision put a loaded weapon in his hand and led him, Hutchins, and everyone else on set to believe that his directed use of the weapon was safe," Nikas continued.
Poor Alec. Perhaps we should all say a quick prayer for his financial and emotional well-being. After all, we don't want Baldwin going off and calling his daughter a "pig" again, do we?
This is just a bad look from a bad situation involving a bad guy. Rust is set to resume filming in January, but does anyone care? Unless Baldwin donates a portion of the twenty dollars the movie makes at the box office, there is no reason to finish this turd. Let it rest in peace and let Halyna Hutchins rest in peace as well.