There must have been a glitch in the Matrix; now both Fox News and CNN are agreed that Biden's weak arrival in Saudi Arabia, one in which he fist-bumped Saudi Crown Prince MBS, as absurd and weak.
Here's that fist-bump, in all its weakness, compared with Trump's glorious arrival in the Saudi kingdom:
Well, both Fox News and CNN tore into him over that, viewing it as weak.
Stephen Miller, for example, discussed the issue with Jesse Watters on Fox News, describing Biden and his team as radical, weak, and incompetent, saying:
"That is the problem, isn't it? It is not only that Joe Biden and his administration and his staff are radical, extreme, far-left wackos, it is that they are also blindingly incompetent and foolish.
"What kind of administration announces that their official position is that they're not going to meet with the head of Saudi Arabia, they are not going to talk to the Crown Prince, they are certainly not going to shake his hand. They are going to stake the whole reputation of our country on this principle, and then they end up going hat in hand, on bended knee, to Saudi Arabia and giving him a fist bump.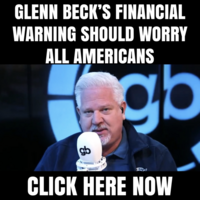 "And here is the most embarrassing part: in the real world, you meet with the Crown Prince of Saudi Arabia, you meet with the head of any country you need to advance America's interests. Nixon went to China and met with mao for crying out loud! When Donald Trump went to Saudi Arabia, it was from a position of significant strength, saying we are here, we have an agenda, we are going to advance that agenda, and you are going to show us, America, respect, and frankly, adulation."
But Biden and his team are, as Miller pointed out, utterly incompetent, so they obviously either didn't care about the optics of the fist bump or just didn't even think about what the optics might be. Maybe Slow Joe heard that MBS was a young ruler (compared to the gerontocracy in the West, at least) and thought he was being hip.
Miller also described the fist bump as embarrassing and debasing for the United States, saying:
Joe Biden's entire plan coming to the Middle East was to avoid a handshake with the crown prince of Saudi Arabia, so on from peace in the Middle East to try not to shake his hand. What he settled on was a far bigger p.r. coup forward Joe Biden described as a pariah state, which is a chummy, friendly fist bump, like the two of them are best friends from college. It has been a massive spectacle of embarrassment and debasement for the United States."
In any case, CNN's Jake Tapper ripped the fist bump too, saying that Americans saw it and were "revolted" by it. Watch him here:
As you can hear in the video, Tapper ripped Biden for the fist-bump too, albeit he came at the attack from a slightly different angle than Miller, pointing out MBS' role in the brutal killing of Khashoggi, saying:
"First of all, Joe Biden, when he was running for president, he said he was going to turn Saudi Arabia into a pariah nation.
"He flew to Saudi Arabia and he fist bumped Mohammed bin Salman, the man responsible according to Biden's own director of National Intelligence, for ordering a brutal murder of a Washington Post journalist, killing him and then dismembering him with a bone saw. That fist bump photograph, I think a lot of Americans saw that and were revolted by it."
A somewhat different take from the one Fox News was pushing, though Miller's debasement point and Tapper's point were similar. Regardless, it's impressive that Biden has managed to unite both CNN and Fox News, getting both to criticize him for yet another ridiculous action.
By: TheAmericanTribune.com, editor of TheAmericanTribune.com. Follow me on Facebook and Subscribe to My Email List