Anheuser-Busch InBev, the parent company of Bud Light, is facing a bitter financial hangover following a controversial partnership with Dylan Mulvaney. The company's shares have seen a significant decline, wiping out a staggering $27 billion in market value since the ill-advised campaign was launched​.
This partnership has left many conservatives feeling alienated and has sparked a nationwide boycott of Bud Light and other Anheuser-Busch products. The swift and severe response from the market has demonstrated the tangible costs of prioritizing virtue signaling over consumer sentiment and business fundamentals.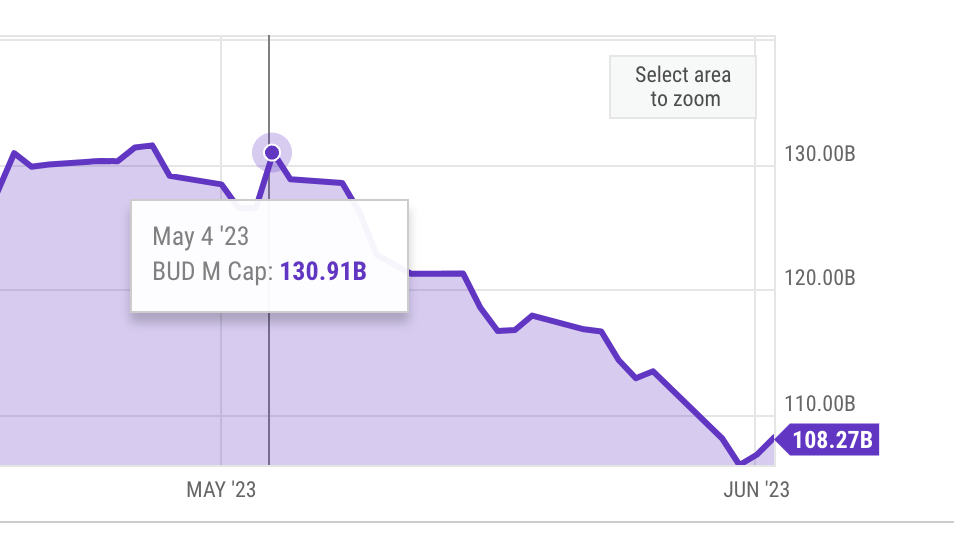 Anheuser-Busch InBev's market capitalization has faced a significant loss over the past two months. The shares of Bud Light's parent company have seen a decline of more than 20% since the company initiated its controversial marketing partnership with Mulvaney.
On May 4, Anheuser-Busch's market cap sat around $130B. As of today, it is a mere $108B.
JUST IN: Modelo is on pace to surpass Bud Light as the world's number 1 beer brand after Bud Light saw a 25.7% decrease in sales last week.

While Bud Light is down, Modelo saw an increase in sales by 9.2% for the week ending on May 20.

According to Bump Williams Consulting and… pic.twitter.com/LeS3LkliAF

— Collin Rugg (@CollinRugg) May 30, 2023
As a result, the company's stock has fallen to a new eight-month low of about $53, reflecting a stark contrast to broader market gains. This marked decline came into play on March 31, the day before Mulvaney shared a video on TikTok showcasing personalized cans of Bud Light sent to her by the company, commemorating the anniversary of coming out as transgender​​.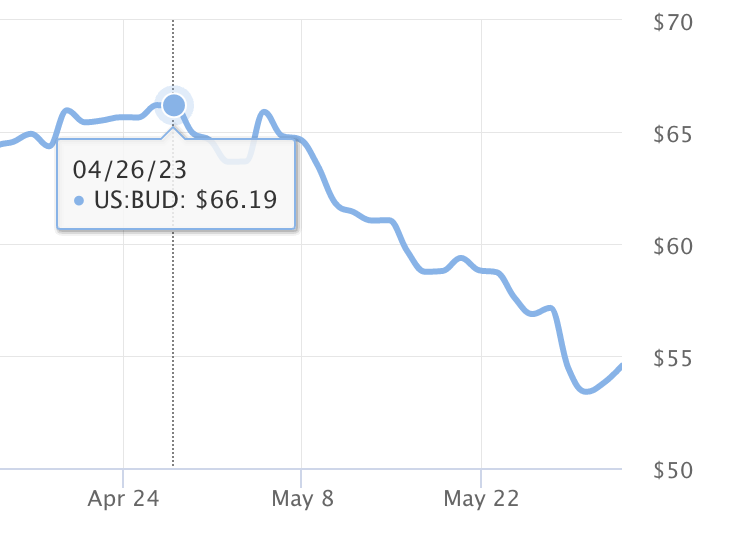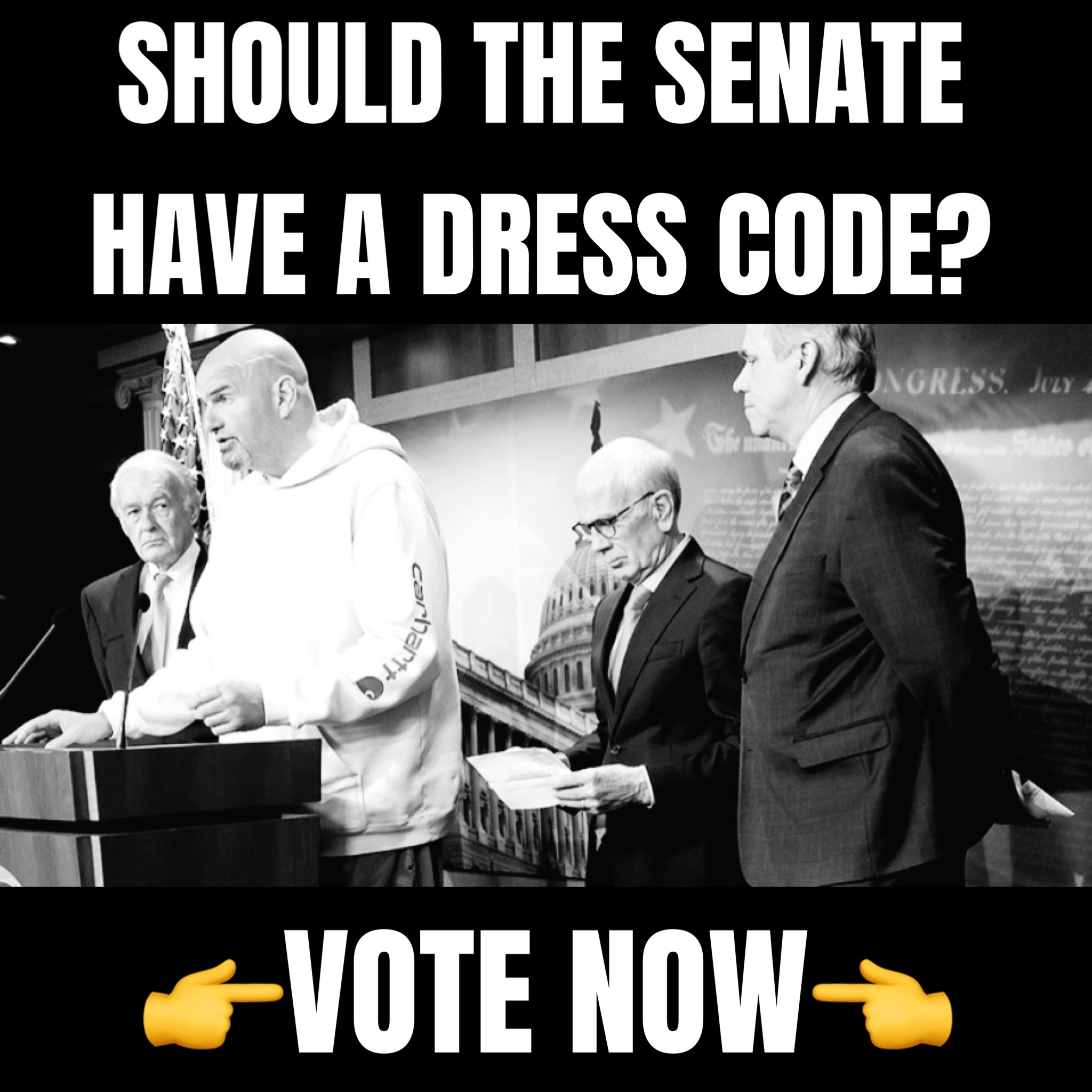 The company's sales have followed a similar downward trajectory, slipping by 10% or more over each of the last four weeks compared to the same week last year, according to NielsenIQ data cited by Goldman Sachs​​. In terms of market capitalization, the loss for Anheuser-Busch has been substantial, totaling $27 billion over the last two months​​.