A masked, left-wing activist attempted to lecture a group of Muslim women and "gender affirming care" for minors during a pro-Palestine demonstration in London over the weekend, though he ended up walking away rather quickly after failing to get the reaction he expected.
A three-minute clip posted by veteran journalist Andy Ngo shows the masked leftist, who spoke with an American or Canadian accent, arguing with anti-genital mutilation activist Billboard Chris in London.
"Why do you think we should be sterilizing kids?" Chris asked. "Why do you think you have the right to control a child's body?" the pro-trans activist replied.
He went on to complain that not allowing minors to be mutilated is "enforcing the parents' control over a person's body," likening this to "fascism."
The masked man eventually claimed that children are not being sterilized, which is not true. "So, I'm filming right now, but I could bring up the consent forms that the Children's Science and Eugenics Center says right on there, that puberty blocks us from crossing hormones or sterilizing them. This isn't some secret knowledge. All the trans health experts themselves will tell this to you," Billboard Chris said.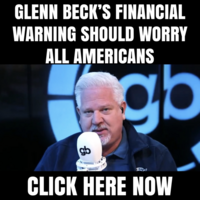 The two then continued to go back and forth for another minute or so before as a small crowd gathered to listen. At one point, one of the bystanders yelled "Free Palestine" before another asked what the argument was about.
"This guy is trying to propagate anti-LGBTQ propaganda. He's trying to tell children that they're not allowed to be trans," the masked activist told a Muslim woman.
"Yeah, they're not," she immediately shot back. "Listen, listen, listen. In some religions you can't do that, yeah? you have to respect that decision."
After the activist meekly told them that they were wrong, the group began to repeatedly ask him what his religion was. After a few seconds, the man turned and started to walk away.
"You're a little coward!" shouted one of the women as they continued to ask him what his religion was. They eventually gave up as the activist sauntered off.