U.S. representative Alexandria Ocasio-Cortez (D-NY) warned in an interview this week that Democrats should be concerned about losing not only independent voters but also the Democratic Party's base in the next midterm elections. In an interview with Nyc Magazine, Ocasio-Cortez made the statements.
WATCH:
"Senior Congress members, who've been here in different political eras," according to AOC, want to operate in a "pal and pats on the back" political structure where "we'll partner up and go into a backroom with some booze and some smoke, and you'll come out and figure something out."
"I believe there is a sense of nostalgia and a notion that that period still exists or that we may return to it," she asserted. "We have to recognize that this isn't simply about the middle of the road, an ever-shrinking group of independent voters."
This is truly about the Democratic base's collapse of support among young people, who feel like they fought hard to get this president elected and aren't being acknowledged." Ocasio-Cortez suggested that Biden, who is polling poorly, pursue an even more far-left platform to energize the party's base:
However, she claims that those days are long gone. And, she claims, the fact that Biden and others are unaware of it might signal disaster in the upcoming elections. With Biden's low approval ratings and the president's party's past tendency to lose 26 House seats in midterm elections, the Democrats have an uphill struggle to preserve control of Congress, according to Ocasio-Cortez.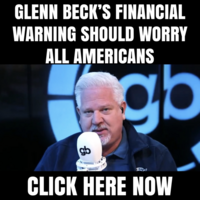 Biden should issue executive orders to enforce environmental safeguards, slash health-care prices, eliminate federal student-loan debts, and increase rights for immigrants, according to Ocasio-Cortez and the other 97 members of the House Progressive Caucus.
"I believe we're in the game if the president pursues and begins to govern forcefully utilizing executive action and other powers at his disposal," she added. "However, if we decide to sit back for the remainder of the year and not make a difference in people's lives, I believe we'll be in danger." As a result, I don't believe it's set in stone. I believe we have the ability to control our own future here."