President Joe Biden referred to former President Donald Trump as the "MAGA KING" and tried to insult him by making some absurd claims that even a CNN fact checker suggested came from 'bizarro world.'
Joe Biden said:
"My Republican colleagues say these programs to help the working-class and middle-class people — that's — they say that's why we have inflation. They're dead wrong…
"Under my predecessor, the great MAGA king, the deficit increased every single year he was President. The first year of my presidency — the first year, I reduced the deficit — literally reduced the deficit by $350 billion. First year…
"And this year — and this year, we're on track to cut the federal deficit by 1 trillion 500 billion dollars — the biggest decline in debt ever in American history…
"It matters to families, because reducing the deficit is one of the main ways that we can ease inflationary pressures…
"But pay close attention. I believe in bipartisanship. Right now, the majority of our Republican friends just see things differently. They don't want to solve inflation — inflation by lowering the costs. They want to solve it by raising taxes and lowering your income…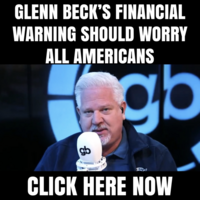 "Now, you think I'm making this up. If I didn't see the actual document, I'd think you — I was making it up. I happen to think it's good — a good thing when American families have more money in their pockets. American workers deserve a raise."
A fact checker from CNN weighed in on Joe Biden's statement, suggesting one of his claims was from a 'bizarro world' and certainly not true.
As previously reported…
President Biden's recent claim that his initiatives had helped to lower the federal debt was debunked by CNN's news source Daniel Dale, who revealed that one specialist informed him that the Democrat's position was "almost bizarro world" in its misunderstanding of the issue.
In a speech on Wednesday, Biden remarked, "Let me remind everyone again: I lowered the federal debt." "I adore hearing my Republican friends speak about the deficit. In my first year in government, I've saved $350 billion."
Despite harsh condemnation from Republican legislators, Biden made the remark while praising his administration's economic performance, which he claims has contributed to high inflation and pushed the US economy to the verge of recession, per report.
Dale stated on CNN's "New Day" on Monday and in a separate article that the government deficit has decreased in the fiscal year 2021. However, the deficit reduction was projected to be substantially more than the number mentioned by Biden.
Economic experts, Dale continued, "still laughed at the concept that President Biden is solely accountable for the deficit reduction."
"In fact, Marc Goldwein of the Committee for a Responsible Federal Budget, a debt reduction advocate, informed me that this allegation is the virtually bizarro world, a reversal of reality," Daniel remarked.
While the deficit shrank by over $360 billion in fiscal 2021 in the first eight months of Biden's presidency – the independent Congressional Budget Office had forecast an $870 billion drop. According to that metric, the president has fallen short of expectations.
Biden-backed legislation like the $1.9 trillion COVID-19 stimulus program and the bipartisan infrastructure bill concentrated on the physical projects, according to Dale, contributed to the difference.
"If you think of those policies, they're all expensive," Dale added.
According to CNN, "actions of the administration & Congress have likely resulted in bigger deficits, not lesser deficits," according to Dan White of Moody's Analytics.
"It's promising that the government has recommended several deficit-reduction proposals, but none of them have been really examined so far," White noted.
Expiring COVID-19 relief programs, according to Dale, are responsible for much of the federal deficit decrease that has occurred.
Biden's allegation that the deficit expanded under GOP leadership was correct, according to the CNN fact-checker, who noted that it did so each year under former President Mr. Trump.