During a November 6th speech at Sarah Lawrence College in which he was stumping for Kathy Hochul, who could very well lose to Zeldin, her Republican challenger, President Biden declared himself against.
Responding to a question shouted from the audience about fracking and drilling, Biden declared himself against new drilling for oil, saying: "No more drilling."
He then added to that as the audience member kept shouting, saying:
There is no more drilling. I haven't formed any new new drilling.
Still he wasn't done. After the questioner said something about "offshore drilling" in Alaska and the Gulf of Mexico, Biden said:
No that was before I was President. We're trying to work on that. Get that done.
Watch him here: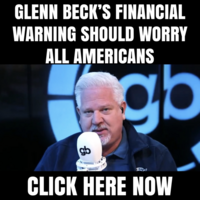 BREAKING: Two days before the midterm elections, Joe Biden clearly states he is for "no more [oil] drilling." pic.twitter.com/2F9hZNOwMt

— RNC Research (@RNCResearch) November 7, 2022
Forbes, reporting on Biden's comments, noted that they show his own inconsistency on the subject and willing to side with either the anti-energy people or those demanding energy companies produce more oil at a lower cost depending on the mood at the time. As it reports:
But the President's responses to these questions, while not accurate, do betray his mindset on the matter, which he has expressed repeatedly from the beginning of his presidential campaign in mid-2019. Simply put, the regulatory and legislative agenda of the Biden administration has pushed to restrict and, where possible, eliminate drilling for oil and natural gas in the United States.
But Biden is not above slamming oil companies for not drilling enough wells whenever the moment moves him, either. Just days ago, on October 31, the President accused "big oil" companies of war-time profiteering and threatened to impose a new windfall profits tax on them if they do not increase their pace of drilling new wells. That harangue came within a few days of Energy Secretary Jennifer Granholm reaching out to refining companies with what were described as "cordial" phone calls promising to work collaboratively with them to find ways to increase their output of diesel fuel.
Making the "no more drilling" comments particularly bad for Biden is that they come right on the heels of his seeming gloating over the shutting down of coal-fired power plants, saying, during his speech about the "CHIPS and Science Act", that:
And, by the way, we're investing billions of dollars and many of you are investing billions of dollars in battery technology.  We're now changing the nature of the life of a battery.
Folks, it's also now cheaper to generate electricity from wind and solar than it is from coal and oil.  Literally cheaper.  Not a joke. 
I was just — and so we can accommodate that transition.  I was in Massachusetts about a month ago on the site of the largest old coal plant in America.  Guess what?  It cost them too much money.  They can't count.  No one is building new coal plants because they can't rely on it, even if they have all the coal guaranteed for the rest of their existence of the plant.  So it's going to become a wind generation.
And all they're doing is — it's going to save them a hell of a lot of money, and they're using the same transmission line that transmitted the coal-fired electric on.  We're going to be shutting these plants down all across America and having wind and solar. 
We're also providing tax credits to help families buy energy-efficient appliances, whether it's your refrigerator or your coffee maker.  We're going to put solar panels on your homes, weatherize your home — things that will save an average, the experts say, a minimum of $500 a year for the average family.