Phoenix Police Department officers and the FBI recently had to respond to calls from the Kari Lake Campaign's headquarters in Phoenix, investigating and securing a suspicious, unknown white substance received alongside threats in the mail.
Phoenix Police Department Sgt. Phil Krynsky said that "When officers arrived, they learned there were suspicious items located inside the mail. Additional resources responded to collect the items and secure the area. There have been no reports of injury and the investigation remains active."
Sgt. Krynsky also said that "The items were suspicious in nature and remains under investigation. Our patrol units were there until approximately 5 a.m."
The Daily Mail added more details on what was in the envelope and what made the mail so suspicious and concerning, saying:
"Yesterday, one of Kari's staffers opened up an envelope that had a suspicious white powder in it and had a letter in there with a bunch of vulgarities and ranting and raving about Kari. 
"The employee then noticed second package that was exactly like the first one she had opened and she reported it."
The Daily Mail also reported that the FBI got involved with the investigation, saying "A hazmat team and the bomb squad also responded and the FBI took then substance away for analysis."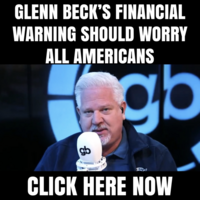 Lake's campaign painted the suspicious substance being mailed to it as a "terrorist attack," saying that it was a "terroristic attack, trying to intimidate Kari and the campaign staff."
This shocking attack on the Lake campaign's office comes just a couple weeks after an illegal immigrant broke into and stole from the campaign office of Arizona's Democrat gubernatorial candidate, Katie Hobbs. Shortly after that burglary and before the burglar's identity as an illegal immigrant was known, Hobbs baselessly defamed Lake of being responsible for the incident, saying, in a statement:
 "Let's be clear: for nearly two years Kari Lake and her allies have been spreading dangerous misinformation and inciting threats against anyone they see fit. The threats against Arizonans attempting to exercise their constitutional rights and their attacks on elected officials are the direct result of a concerted campaign of lies and intimidation. It won't work. Katie is running for governor to ensure the safety and security of every Arizona family. She will win this race."
Lake not only categorically denied Hobbs' accusations at the time, but also hammered the media for going along with and promoting Hobbs' baseless accusations about her being responsible, saying:
"And are you guys buying that? Are you really buying that? Because this sounds like a Jussie Smollett part two."
"You're letting a woman who has been running a terrible campaign direct you to a story like this? You know she is running a bad campaign.
"I can't believe she would blame my amazing people, blame me for something like that. I don't even know where her campaign office is. I'm assuming it's in a basement somewhere because that's where she's been campaigning. You guys are despicable for falling into that trap.
"I'm saddened that Hobbs and her camp would try to pin this on us. It's defamatory and it's wrong. Her own party is attacking her. She is trying to deflect her abysmal campaign."