President Joe Biden is now attempting to walk back some rather putrid comments he made during a rage fueled speech on Thursday evening in which he brutally attacked supporters of former President Donald Trump, saying on Friday that he doesn't seem them all as a "threat to the country." Perhaps, if he believes that, he shouldn't have slandered 74 million voters as being "Ultra-MAGA," which is the new term the Democrats are throwing out as descriptors of "right wing extremists." Just food for thought.
According to the Daily Wire, Biden, who exploded like a shaken can of soda pop in a 24-minute speech that he delivered at Independence Hall with a rather ominous glowing red background and Marines at his side, spoke with reporters on Friday stating he did not mean to slam all Trump supporters as being "insurrectionists." Well, isn't that just sweet of pervy old Uncle Joe? Glad to see he doesn't think we're all domestic terrorists attempting to carry out a coup of the federal government. After all, the left is already in the middle of trying that themselves.
"When people voted for Donald Trump — and support him now — they weren't voting for attacking the Capitol," Biden went on to say, attempting to walk back his comment. "They weren't voting for overruling the election. They were going for a philosophy he put forward."
Biden then stated he doesn't think just "any Trump supporter [to be] a threat to the country," going on to explain that his speech was directed at the former president's supporters who are in support of violence or deny that he pulled off a legitimate victory in 2020.
That was the most demagogic, outrageous, and divisive speech I have ever seen from an American president. Joe Biden essentially declared all those who oppose him and his agenda enemies of the republic. Truly shameful. pic.twitter.com/ZcJX2BbZlt

— Ben Shapiro (@benshapiro) September 2, 2022
"I do think anyone who calls for the use of violence, fails to condemn violence when it's used, refuses to acknowledge an election has been won, insists upon changing the way in which the rules and we count votes, that is a threat to democracy," he went on to say.
"In the speech, which critics, including some on the Left, have called divisive and even "sinister,' Biden took no such pains to differentiate between subsets of Trump supporters, who he identified by using the 'Make America Great Again' acronym," the Daily Wire reported.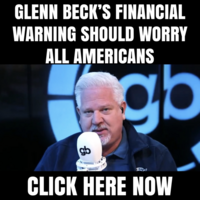 "Too much of what's happening in our country today is not normal," the president said. "Donald Trump and the MAGA Republicans represent an extremism that threatens the very foundations of our republic."
"There's no question that the Republican Party today is dominated, driven, intimidated by Donald Trump and the MAGA Republicans. And that is a threat to this country," Biden then remarked. "MAGA Republicans have made their choice. They embrace anger. They thrive on chaos. They live not in the light of truth, but in the shadow of lies. Together, we can choose a different path."
During another portion of Biden's hateful speech, the president went on to slam Trump supporters again, saying they had no respect for the historical founding document of our nation that had been signed in the building that was behind him.
"MAGA Republicans do not respect the Constitution," Biden went on to say. "They did not believe in the rule of law. They did not recognize the will of the people. They refused to accept the results of a free election."
The bottom line is, Biden allowed his true heart to be seen on Thursday evening. The president hates half of the country. He made that abundantly clear when he decided to refer to 74 million voters as evil domestic terrorists and right-wing extremists.
Let's hope this works against the Democratic Party in the upcoming midterm elections.