U.S. Secretary of State Anthony Blinken told Meet The Press that American citizens may have been killed as a result of the terrorist attacks that have rocked Israel since Saturday morning. He also stated that the U.S. is working to confirm reports that a number of American citizens were taken hostage by jihadists and transported to the Gaza Strip.
"Mr. Secretary, does the administration know at this point if U.S. citizens were among the dead or those taken hostage?" host Kristen Welker asked.
"So, we have reports that several Americans may be among the dead. We are very actively working to verify those reports. Similarly, we've seen reports about hostages, and there again, we're very actively trying to verify them and nail that down," Blinken replied. Welker then followed up about potential hostages, "Meaning that there could be some US citizens who have been taken hostage as well, Mr. Secretary?"
"That's correct," Blinken answered.
When asked whether the U.S. will be taking a larger role in securing the release of both American and Israeli hostages, the secretary stated that the department is still working to establish the facts. "Second, any American anywhere who is being detained or held hostage, that is going to be a priority for this government, for this administration, and for me. But I don't want to get ahead of where we are. We have reports. We have reports. We need to verify them," Blinken said.
The Israeli death toll in the unprecedented Gaza attacks has surpassed 600 while upwards of at least 100 hostages may be held in the Gaza Strip. In total, the death toll is approaching 1,000, as Palestinian authorities have confirmed that at least 300 militants and civilians have been killed as a result of Israeli counterattacks.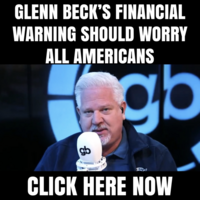 Islamists launched thousands of rockets across Israel, killing and injuring dozens, before overrunning Israeli military posts and infiltrating settlements in the country's south. Terrorists committed several massacres of civilians in Israeli cities, captured military equipment, and abducted an unknown number of hostages.
In response, Israel has officially entered a state of war for the first time since the 1973 Arab-Israeli war, which was also kicked off by a surprise attack nearly 50 years ago to the date of Saturday's attacks.