Jose Alba, a Dominican born Bodega Clerk who was charged with murder by Manhattan District Attorney Alvin Bragg despite video evidence showing he acted in self-defense, is suing the district attorney's office for racial discrimination.
Alba, 51, was working at the Hamilton Heights Grocery store in July 2022 when he was involved in a confrontation with a woman who was attempting to leave with a bag of chips without paying After a brief argument, the woman pulled out a small knife and began to repeatedly stab the clerk in the shoulder.
Austin Simon, a 35-year-old career criminal, then charged behind the counter and threw Alba against the wall, surveillance camera footage shows. Simon then grabbed the clerk while he tried to flee, at which point Alba grabbed a knife and stabbed the assailant five times, killing him.
The entire incident was captured by the store's surveillance cameras.
Might be late with this video.. New footage shows Jose Alba stabbed by female customer while he is fighting the guy behind the counter.. That is how he got the injury on his arm! #JoseAlba #NYC #Bodega #NYCcrime pic.twitter.com/jWW5uBzFbF

— YouDontHaveToWatch (@StarsAndBars123) July 11, 2022
Manhattan bodega worker charged with murder. Woman who didn't have enough money for her item, went to the car to get her boyfriend, who then came behind the counter to attack the clerk.. Jose Alba, 51, cut the man up, and is being charged with murder. Held on $250,000 bail. #NYC pic.twitter.com/kZ3Ju5yVDq

— YouDontHaveToWatch (@StarsAndBars123) July 6, 2022
Alba then called the police, only to be arrested when they arrived. The clerk was then charged with second-degree murder by Bragg's office and spent several days behind bars at the infamous Rikers Island. Bragg — who generally opts for little to no bail for defendants — initially sought to hold Alba on $500,000 bond before a judge lowered it to $250,000. Alba was ultimately freed when the figure was lowered even further to $50,000.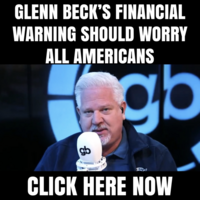 The case generated significant outrage, with New York City Mayor Eric Adams opting to chastise his political ally over his decision to charge the clerk. "My heart goes out to the employee who was in the store doing his job," Adams said at the time. "I am hoping that we take all of that into consideration, as this hard-working New Yorker was doing his job, and someone aggressively went behind the counter to attack him."
"While in theory, Bragg's 'racial equity' policies are a well-intentioned attempt by him to implement even-handed justice, the means and methods employed by Bragg have instead had an opposite effect and resulted in discrimination against certain defendants based on race," reads the lawsuit that was filed in Manhattan federal court on Friday.
In addition to Bragg, the suit names Department of Correction Commissioner Louis Molina, additional members of the Department of Corrections and the city as a whole as being "responsible for the unconstitutional conditions of confinement and inadequate medical care at Rikers Island."
Alba ultimately spent six days at the infamous prison.