On October 24th, the campaign office of Katie Hobbs, the Democrat candidate in the Arizona gubernatorial race, was broken into and items were stolen from it.
When announcing the burglary on October 26th and giving a statement on it, the Hobbs campaign blamed the Trump-backed GOP challenger in the race, Kari Lake, for the break-in, saying that the Lake campaign was "spreading dangerous misinformation and inciting threats against anyone they see fit." In its words:
"Secretary Hobbs and her staff have faced hundreds of death threats and threats of violence over the course of this campaign. Throughout this race, we have been clear that the safety of our staff and of the Secretary is our number one priority.
 "Let's be clear: for nearly two years Kari Lake and her allies have been spreading dangerous misinformation and inciting threats against anyone they see fit. The threats against Arizonans attempting to exercise their constitutional rights and their attacks on elected officials are the direct result of a concerted campaign of lies and intimidation. It won't work. Katie is running for governor to ensure the safety and security of every Arizona family. She will win this race."
Katie Hobbs shared the statement on Twitter:
Statement from our campaign on tonight's news: pic.twitter.com/OLqPMa5pYt

— Gov-Elect Katie Hobbs (@katiehobbs) October 27, 2022
Turns out, however, it wasn't some right-wing radical that broke into the Hobbs campaign office. Rather, it was an illegal immigrant from Portugal who an ICE spokesperson said is "currently at-large for administrative immigration violations for failing to maintain his status as a registered student at an academic institution."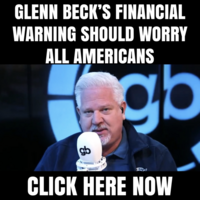 Fox News Digital, adding more details about the illegal immigrant who allegedly committed the burglary, reported that:
U.S. Immigration and Customs Enforcement confirmed to Fox News that 36-year-old Daniel Mota Dos Reis is a citizen of Portugal who came to the U.S. as a registered student in 2018 and is now violating "the terms of his admission."
[…]Police arrested Mota on Oct. 27 and charged him in connection to the Hobbs campaign headquarters break-in. He was released on bond before an immigration detainer was issued, ICE said.
ICE, commenting on Mota's release, added that "At the time the officer conducted records checks, the individual was not identified as being amenable to removal therefore a detainer was not lodged. The officer continued an investigation into the subject and found additional evidence that identified the individual as being in violation of his immigration status."
Lake, after being blamed for the attack, pushed back hard on the narrative promulgated by the Hobbs campaign, telling a CNN reporter:
"And are you guys buying that? Are you really buying that? Because this sounds like a Jussie Smollett part two. You're letting a woman who has been running a terrible campaign direct you to a story like this? You know she is running a bad campaign."
She also attacked the Hobbs campaign for defaming her team and campaign, saying:
"I can't believe she would blame my amazing people, blame me for something like that. I don't even know where her campaign office is. I'm assuming it's in a basement somewhere because that's where she's been campaigning. You guys are despicable for falling into that trap.
"I'm saddened that Hobbs and her camp would try to pin this on us. It's defamatory and it's wrong. Her own party is attacking her. She is trying to deflect her abysmal campaign."