With the midterm elections less than a week away, most of the country fully expects a red wave. For good reason to be honest, as Joe Biden and his merry band of idiots have screwed up pretty much everything they have touched. The only people holding onto the hope that the left will keep control of the House or Senate are far left political pundits, the most oblivious leftist elites, and perhaps Joe Biden. Even Nancy Pelosi sees the red writing on the wall.
It's been rumored and reported that the Democrats are quietly preparing for life without Grandma Vodka, sooner rather than later. While Nancy would have to cede her Speaker of the House position after a GOP victory, it's believed she could just take her ball and go home completely. Check this out.
House Speaker Nancy Pelosi, D-Calif., could step down from Congress if Republicans take control of the House, and Democrats are quietly working to find a successor.
"Nancy Pelosi is so well respected and so well appreciated that no one is looking forward to seeing her leave, and the last thing anybody wants is to be viewed as making even the littlest insult to the speaker," said Todd David, formerly the political director for California state Sen. Scott Wiener, a Democrat seen as a contender for her seat. "From a pure practical, political point of view, no one wants to offend Nancy Pelosi."
Dems Quietly Preparing for Pelosi's Exit https://t.co/Gl2Wvlp4lY

— Rob Mattox (@RobMattox2) November 6, 2022
Nancy Pelosi is one of the most shrill, awful people in politics. It has often been suggested that she is as nasty in person as she appears to be on television. The amount of ass kissing going on and lavish praise being heaped is gross. Obvious jokes aside regarding Senator Scott Wiener, he certainly has the correct name for Pelosi's job. Credit to Wiener for not exactly being fake-nice but saying in a roundabout way that Nancy will retaliate if you piss her off.
Another candidate for the job has a familiar last name.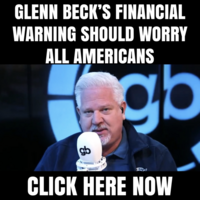 Pelosi's daughter, Democrat activist Christine Pelosi, is seen as a contender for the seat if Nancy Pelosi steps down, though she has not publicly commented on the possibility. Christine often acts as a surrogate for her mother and has expressed similar positions to the speaker.
Considering Pelosi's age, does she have a granddaughter as well? Let's just let the Pelosi family name have that seat forever. Perhaps some of the meanness has been bred out of the current generation of Pelosi's.
Weiner, seen as a centrist by many San Francisco progressives, recently advocated for liberal policies such as supervised drug-use sites and the decriminalization of psychedelic drugs.
"Given the fact that these positions don't have term limits, and given the ATM that is San Francisco, this is going to be a brawl," said Democratic consultant Max Szabo. "No one is going to leave anything on the field."
It looks to be a fun time in San Francisco. Already one of the dirtiest, most dangerous districts in the country, the city will either get another Pelosi, or Scott Wiener, who is soft on drug use. Perhaps Americans should make alternative vacation plans for the next 40 years that don't include San Francisco.