A federal appeals court on Monday upended decades of precedent by ruling that only the federal government has the power to bring lawsuits alleging voter discrimination under the Voting Rights Act, a change that has the ACLU and allies lamenting a "travesty to democracy" and one that will make it significantly harder to contest the results of elections on discriminatory grounds.
A three-judge panel on the 8th Circuit Court of Appeals ruled on an Arkansas case alleging that Republicans discriminated against minority voters during the state's redistricting process following the 2020 census. The ruling now means that the plaintiffs, which include the ACLU, NAACP, and other liberal organizations, would have no standing to bring voter discrimination cases in Arkansas, Iowa, Minnesota, Missouri, Nebraska, North Dakota and South Dakota.
The ruling is at odds with another by the 5th Circuit Court of Appeals which in November upheld the rights of private organizations to bring voter rights cases and noted that other appeals courts have reached similar conclusions.
For decades, "the Supreme Court and lower courts have for decades allowed such cases to be brought" by private groups, said election law expert Rick Hasen. Given the split decisions among appeals courts, he adds, "it is almost inevitable that the Supreme Court will have to weigh in here."
Plaintiffs in the 8th Circuit case may now petition the full appeals court to review the matter or may head directly to the Supreme Court, which opened its oral arguments season in October. Should the Supreme Court take up the case, it would issue a ruling in June or July of 2024, possibly upending the 2024 election season. Two conservative justices, Neil Gorsuch and Clarence Thomas, have already endorsed the idea of restricting voter discrimination lawsuits to the federal government. If the other three conservative justices on the court side with them, the results could have massive benefits to Republicans who controlled the redistricting process in 41 percent of districts. Democrats controlled the process in just 11 percent of districts with the remainder made up of independent commissions, courts, or split control.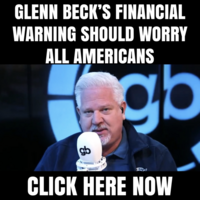 However, court observers will certainly look to a decision by the Supreme Court earlier this year which said that Alabama Republicans unfairly redistricted their state to contain only one majority-Black district despite the state having a 27 percent Black population. The case was brought by individual voters and the NAACP, meaning the court has already endorsed a lawsuit brought by private organizations.