Republicans have handily won a number of down ballot races in Kentucky as the state's tightly contested gubernatorial race remains too close to call.
Republican Russell Coleman defeated Democrat Pamela Stevenson in Kentucky's race for attorney general, according to projections from NBC News. Coleman was running to replace Daniel Cameron, the state's current attorney general and Republican nominee for governor against Democrat incumbent Andy Beshear.
The Republican campaign focused on support for law enforcement and nationwide spikes in crime under Democrat rule, particularly in Louisville.

Kentucky Secretary of State Michael Adams, a Republican, also cruised to re-election after the race was called roughly an hour after polls closed.
BREAKING: Republican Russell Coleman has won the race for Attorney General in Kentucky.

— InteractivePolls (@IAPolls2022) November 8, 2023
The state's closely monitored gubernatorial election remains too close to call, though early returns have been promising for Beshear, who narrowly won the Republican-dominated state in 2019.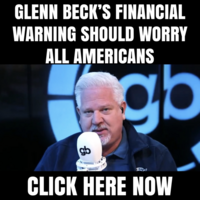 In Take Bell County, where 29 of 30 precincts have reported, Cameron leads Beshear so far with 59.8 percent of the vote compared to 40.3 percent for Beshear, according to NBC News. This is an improvement from 2019, when Beshear secured just 35 percent of the vote.
In another example, Beshear is trailing Cameron with 40.8 percent of the vote, though this is an improvement over his 2019 total of 36.9 percent.
Additional races are expected to be called in the Bluegrass State in the next several hours after the last polls closed at 6:30 p.m. local time.