After four long years the final batch of court documents relating to Jeffrey Epstein's associates and victims is set to be released.
The documents contain 'salacious' allegations and even include new information on Prince Andrew and law professor Alan Dershowitz.
Prince Andrew is accused of having sex with Epstein victim Virginia Roberts who was 17 at the time.
As per a declaration filed on Wednesday, the papers mention individuals labeled as 'alleged perpetrators' or those charged with 'serious wrongdoing,' along with law enforcement officials and prosecutors.
Bill Gates and Bill Clinton are among the notable men who have been linked to Epstein, but it remains uncertain if they will be referenced in the upcoming documents.
After Epstein's alleged suicide in 2019 while awaiting trial for sex trafficking charges, the process of making sealed material public has been rumbling through federal court in New York for years. The recently released documents represent the last of this material.
They were initially filed in a defamation case brought against Ghislaine Maxwell in 2015 by Roberts, who accused Maxwell of recruiting minors for Epstein. Maxwell is currently serving a 20-year sentence for sex trafficking.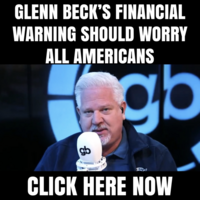 Check out what the Daily Mail reported:
The lawsuit was settled under seal in 2017 but the case material has since been gradually released in batches after numerous requests from media organizations.

The remaining documents are now set to be released after dozens of John or Jane Does mentioned in the papers did not object to their names being made public – which DailyMail.com understands includes The Duke of York.

The individuals are not named in a February 8 filing but all of them appear set to be revealed when the documents are unsealed.
The attorneys of Maxwell vehemently opposed the disclosure of any information pertaining to J. Doe 36, an individual referred to as an 'Epstein associate'. According to her legal representatives, the only mention of this person was in relation to their travel on Epstein's private aircraft during Maxwell's trial.
The document says: "The items the plaintiff (Roberts) hopes to unseal contain a number of salacious, unproven allegations."
Attorneys representing Virginia Giuffre, previously known as Roberts, have argued that the material should be fully released as the individual mentioned in the documents did not express any opposition to their disclosure despite being provided with copies.
The Daily Mail continues:
According to Roberts, Andrew first had sex with her when she was 17 at Maxwell's townhouse in London.

They had sex twice more in Epstein's New York townhouse and his private island in the Caribbean, she claimed.

Prince Andrew has strongly denied the claims but he settled a lawsuit for battery brought by Roberts last year for a reported $12m.

Roberts is now writing her memoir while the Duke reportedly feels that he can make a return to public life after being shunned over his links to Epstein.