The verdict is in from U.S. Senator Rick Scott (R-FL): It's time for Republicans to unite behind former President Donald Trump, and it's time for Ron DeSantis, his home state governor, to give up the campaign and head home.
Sen. Scott dropped the news via an op-ed in Newsweek, writing that America is so riddled with problems from the past three years of leadership under President Joe Biden that only President Trump can be trusted to turn things around.
"I am optimistic that we can return America to its rightful position of economic and military strength and the undisputed moral leader of the free world, but only with strong leadership in the White House. That is why I support my friend President Donald J. Trump to be the 47th president of the United States and encourage every Republican to unite behind his efforts to win back the White House," writes Sen. Scott.
"It's time for the Republican Party to come together, behind one candidate, and declare with one voice that we are united in our efforts to defeat Joe Biden and rescue America."
During President Trump's first term, Scott writes, the economy was booming and the nation was on a path to energy independence. Dictatorships around the world were silent in the face of President Trump's strongman leadership while the Middle East remained peaceful.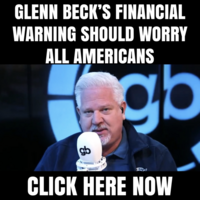 "Here's the honest truth. It's not morning in America today. It's midnight in America. In my view, there is one person running who has the strength to bring America back, who is well-positioned to win the Republican primary, and who will win the general election. And that is why I am supporting Donald Trump for president," Scott concludes.
The Florida Republican's snub of Gov. DeSantis only validates a concern shared by many that he is too aloof and never maintained strong relationships with Republicans even in his home state. The majority of Florida's GOP congressional delegation has already endorsed President Trump, and several have gone on the attack on his behalf, appearing at rallies, debates, and on cable news to tout his unique ability to bridge divides within the GOP.