After more than a quarter century at the helm, Rupert Murdoch, one of the original founders of Fox News, will be slowing the breakneck pace of his leadership as he slips into a more honorary position.
Fox on Thursday announced the media mogul would become chairman emeritus of the company he established in 1996, changing the format of cable news forever as the industry transitioned from staid, unbiased coverage to an opinion-driven landscape. Murdoch, 92, announced his decision in a letter to company leaders.
"I am writing to let you all know that I have decided to transition to the role of Chairman Emeritus at Fox and News," Murdoch wrote. "For my entire professional life, I have been engaged daily with news and ideas, and that will not change. But the time is right for me to take on different roles, knowing that we have truly talented teams and a passionate, principled leader in Lachlan who will become sole Chairman of both companies. Neither excessive pride nor false humility are admirable qualities. But I am truly proud of what we have achieved collectively through the decades, and I owe much to my colleagues, whose contributions to our success have sometimes been unseen outside the company but are deeply appreciated by me.
"Whether the truck drivers distributing our papers, the cleaners who toil when we have left the office, the assistants who support us or the skilled operators behind the cameras or the computer code, we would be less successful and have less positive impact on society without your day-after-day dedication. Our companies are in robust health, as am I. Our opportunities far exceed our commercial challenges. We have every reason to be optimistic about the coming years – I certainly am, and plan to be here to participate in them."
The businessman, calling himself a fierce defender for free speech rights, chided his competitors for siding with political elites in favor of pursuing the truth.
Lachlan Murdoch, the intrepid son who has positioned himself as his father's successor, thanked Rupert for his vision and congratulated him on a 70-year career. Lachlan will now become the sole chairman of Fox.
"On behalf of the FOX and News Corp boards of directors, leadership teams, and all the shareholders who have benefited from his hard work, I congratulate my father on his remarkable 70-year career," said Lachlan Murdoch. "We thank him for his vision, his pioneering spirit, his steadfast determination, and the enduring legacy he leaves to the companies he founded and countless people he has impacted. We are grateful that he will serve as Chairman Emeritus and know he will continue to provide valued counsel to both companies."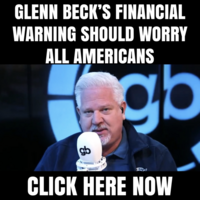 The 92-year-old leaves his brand under somewhat of a cloud. Fox, dogged by dismal ratings in the wake of Tucker Carlson's surprise departure, now contends with a new generation of conservatives who do not feel tied to the network's coverage of Republican politicians and conservatives causes. Carlson has launched his own series, "Tucker on X," which has surpassed Fox viewership on recent occasions, and other outfits like Newsmax and One America News continue to peel off viewers who feel Fox's coverage has grown too mainstream in recent years.