A top ally to former House Speaker Kevin McCarthy (R-CA) said Wednesday that he will seek to repair the damage done to the caucus by stepping in to fill the leadership role.
Congressman Jim Jordan (R-OH), the former chair of the House Freedom Caucus and once a proverbial thorn in the side of McCarthy, answered simply, "Yes" when asked by reporters if he intended to nominate himself as Speaker, according to the Daily Caller.
The path for Rep. Jordan was cleared late Tuesday night when Rep. McCarthy confirmed he would not be seeking to regain the Speaker's chair following his historic ouster earlier that day. Since he assumed the position back in January, Rep. Jordan has become a reliable conservative ally of the California Republican, chairing the powerful House Judiciary Committee and playing a leading role in launching investigations into Hunter Biden and President Joe Biden's alleged involvement in enriching members of his family. Jordan's sterling conservative credentials likely hold sway over the small faction of colleagues who sided with Democrats in removing McCarthy, who they deemed as insufficiently conservative.
Rep. Matt Gaetz (R-FL), who led the insurgency, called Jordan a "mentor" who would be a "great" choice as Speaker, though he has not proffered his own preference for the position. The opinion from Gaetz carries much significance for those who joined him in removing McCarthy, including Reps. Bob Good (R-VA), Tim Burchett (R-TN), Eli Crane (R-AZ), Matt Rosendale (R-MD), Andy Biggs (R-AZ), Ken Buck (R-CO), and Nancy Mace (R-NC).
Sean Hannity caught up with Rep. Jordan following the vote on McCarthy to ask whether it was true that former President Donald Trump had been contacted about filling the role of House Speaker, which does not require that a member of Congress hold the position. Rep. Jordan said Trump would be "great" in the role but should be aiming higher.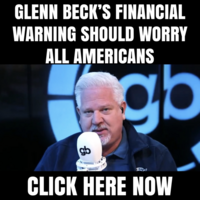 "I want Donald Trump to be the next President of the United States. That's where we need him, at 1600 Pennsylvania Avenue. If he wants to be Speaker then that's fine too," said Jordan while Hannity reminded him that Trump could serve while simultaneously running for the GOP nomination.