The House GOP has released a slew of documents and emails indicating influence peddling by the Biden administration and interference in federal investigations. Yesterday Chairman James Comer (R-KY) unveiled details of bank wires sent to Hunter Biden from Chinese nationals.
Central to these trove of documents, is Delaware Assistant US Attorney, Lesley Wolf, who reportedly denied agents the authority to investigate then-Vice President Joe Biden as part of a FARA probe.
In August, IRS whistleblower Gary Shapley revealed that the Department of Justice in DC, rather than David Weiss, ran the Hunter Biden investigation. Shapley and his team were removed from their investigation into the president's son after coming forward to Congress to inform them that Biden's Department of Justice had interfered with their probe.
"The Deputy Attorney General's office then claimed to us it was genuinely interested in addressing the whistleblower's allegations, without disclosing its meeting with Hunter Biden's lawyers," Shapley said. "We now know that shortly after that meeting Weiss's assistant [Lesley Wolf] offered to end the case with no guilty plea at all on the very same day that DOJ removed our client and his entire IRS team from the case."
A FARA probe requires agents of foreign powers to disclose their relationship with the foreign government and information about related activities and finances. If agents were looking to investigate someone in connection with FARA, it would mean they were trying to determine if that person was acting as an agent of a foreign entity without proper disclosure.
🚨 BREAKING 🚨

Newly released emails and documents show that Delaware Assistant US Attorney Lesley Wolf DID NOT ALLOW AGENTS TO INVESTIGATE JOE BIDEN as part of a FARA probe. pic.twitter.com/MBYrCWi0Tz

— Oversight Committee (@GOPoversight) September 27, 2023
Furthermore, a memo released from lobbying firm Blue Star strategies showcased that Burisma, the Ukrainian natural gas company, was privy to the talking points Vice President Biden was planning to use during his December 2015 trip to Ukraine.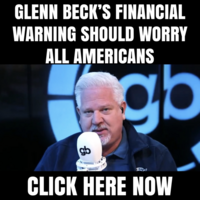 The key themes of Biden's visit included US commitment to Ukraine against Russian aggression, the necessity for reforms in Ukraine, the ongoing concern about Ukraine's economic state, and support for the implementation of the Minsk Agreements. Additionally, Biden intended to advocate for continued US security assistance to Ukraine, emphasizing military training.
Devon Archer, an associate of the Biden family, testified this July before the House Oversight Committee revealing that Joe often conversed with his son's business associates. Contrary to President Biden's past statements, Archer depicted these conversations as casual exchanges.
Archer also emphasized the importance of the Biden "brand" to Burisma's survival, suggesting that the company would've faced threats without the protective cover of the Biden family name.
BREAKING: Lobbying firm Blue Star strategies sent Burisma the talking points Joe Biden was going to use ahead of his December 2015 trip to Ukraine, according to a newly released memo @DailyCaller https://t.co/H0weuZCE19 pic.twitter.com/LnPIcoWRbp

— James Lynch (@jameslynch32) September 27, 2023
Another document is a letter from Burisma, from July 2016, addressed to the Ukrainian General Prosecutor, Yuriy Lutsenko. Hunter Biden even signed this letter. The correspondence expresses Burisma's concerns over allegations of "illegal schemes" without evidence, demanding fair investigation and adherence to the rule of law.
It also underscores Burisma's role in reducing Ukraine's energy dependence on Russia. In May, when news broke linking Joe Biden to the criminal bribery scheme, former federal prosecutor Bud Cummins revealed that Ukraine's then-Prosecutor General Yuriy Lutsenko was willing to travel to the US to meet Berman and could provide two "John Doe" witnesses to support the claims.
Berman, however, did not respond.
BREAKING: Hunter Biden signed a letter written by Burisma to the Ukrainian prosecutor hired to replace Viktor Shokin, House Ways And Means Committee discloses @DailyCaller https://t.co/03bA7AiXT6 pic.twitter.com/PQY0eUnIJn

— James Lynch (@jameslynch32) September 27, 2023
Lutsenko, a former Prosecutor General of Ukraine, has alleged in the past that Joe Biden used his influence to protect his son's Ukrainian employer in exchange for payments. "There is a claim they have proof of a wire of significant funds from Zlochevsky to Rosemont Seneca Partners LLC which they claim directly went to the benefit of Joe Biden," wrote Cummins.
BREAKING: Hunter Biden's 2014 and 2018 tax returns are detailed in new charts released by the House Ways and Means Committee ⬇️ @DailyCaller https://t.co/eVvt6Yt5rh pic.twitter.com/koEOjW8hx8

— James Lynch (@jameslynch32) September 27, 2023
"I have never understood why they think they know it went to him. I think the entity was associated with Hunter Biden and Archer. All I have been told is that the person who made the transfers was told that 'one goes to Joe Biden.'"