In a remarkable new development for the Speaker's race in the U.S. House of Representatives, Congressman Jim Jordan (R-OH) told reporters that he is in fact still running for Speaker.
Referring to the effort to have Speaker Pro Tempore Rep. Patrick McHenry (R-NC) given the interim gig for an extended period, Jordan told reporters "We made the pitch to members on the resolution as a way to lower the temperature and get back to work. We decided that wasn't where we're going to go."

He announced,
"I'm still running for speaker. I plan to go to the floor and get the votes and win this race."
Jordan continued, "But I want to go talk with a few of my colleagues, particularly I want to talk with the twenty individuals who voted against me so that we can begin to move forward and begin to work for the American people."
ALX wrote on X, "Jim Jordan is not backing out of the speaker race. There is not sufficient support in the Republican conference for the resolution that would expand Speaker Pro Tempore Patrick McHenry's powers Another floor vote is possible as early as today."
Rep. Ronny Jackson (R-TX) posted shortly before the announcement, "I'm still supporting JIM JORDAN for Speaker of the House. Now more than ever, we need a CONSERVATIVE FIGHTER to serve as our Speaker. I STRONGLY urge all of my Republican colleagues to end the gridlock and support JIM JORDAN FOR SPEAKER!!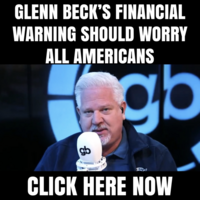 The surprise move from Jordan came after multiple outlets reported his backing of the measure proposed by Rep. Mike Kelly to expand the powers of Speaker Pro Tempore McHenry until at least January to facilitate action in the House while negotiations on the leadership role moved forward.
Jordan will continue to run for speaker and try to shore up votes in the meantime, sources say.

It is unclear if Jordan will try for a third ballot on the speakership today.

— NBC News (@NBCNews) October 19, 2023
NBC reported that sources said Jordan was to continue seeking support during McHenry's extended pro-temp tenure.
According to The Hill, the effort to expand McHenry's powers hit a wall early on Thursday with Rep. Matt Gaetz (R-FL) saying that a vote for Speaker would again be brought to the floor later in the day.
"I'm voting for Jim Jordan, but I don't agree with him on every subject. And I certainly don't agree that what would be best for the House of Representatives is a temporary Speaker Pro Tem. I think we need to elect a speaker," he told the press.
"I think we've got great folks in our conference. I think Jim Jordan sits atop that list and I look forward to voting for him again today."
The outlet reported that per Gaetz, Jordan will allegedly have former Speaker Kevin McCarthy (R-CA) nominate him from the floor, a tactic that could potentially add weight to the motion for McCarthy-supporting holdouts.

McCarthy confirmed that the rest of the GOP conference allegedly "screamed" at Gaetz during the early Thursday meeting.
"I think the entire conference screamed at him. The whole country I think would scream at Matt Gaetz right now."