In an interesting press conference on Thursday, former New Jersey Governor Chris Christie promised a face-to-face confrontation with former President Donald Trump. However, when and where this showdown will occur remains a mystery, as Christie avoided giving specifics.
"Get ready. That's all I'm going to tell you. Because if I give him and the Secret Service a tip as to where I'm going to be, it'll be a lot harder for me to get to him," said Christie.
"Remember, he's the only guy walking around with Secret Service protection, okay? So that makes all of this a little more complicated," he added.
With the primary season on the horizon, Christie still remains low on the GOP totem pole. Trump is the continued clear-cut favorite to be the nominee against Biden, or whoever runs on the Democratic ticket.
"Donald Trump and I will come face-to-face, whether it's on a debate stage or whether it's when he's walking out of a building somewhere," Christie firmly finished.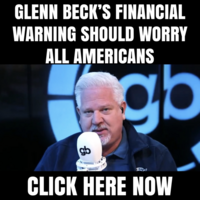 REACTIONS:
I really don't think secret service will have a hard time seeing Christie if he tries to approach Trump.

— NN (@NnPnemck) October 19, 2023
Christie is a morbidly obese weight watchers dropout whose only future is sumo wrestling Stacey Adams, Whoopi Goldberg, and the pervert Lizzo

— Woke Bytes (@wokebytes) October 19, 2023
Christie would have a heart attack if he tried going after the Trumpster

— Republic Review (@RepubReview) October 19, 2023
Christie can't even tie his own shoes, let alone connect on a punch.

— The man, the myth, the legend. (@jimmygiles22) October 19, 2023
Who takes this guy seriously beyond the cashier at Krispy Creme?

— Ryan Fournier (@RyanAFournier) October 19, 2023