In a spirited response to the recent developments surrounding the House Speaker position, Rep. Matt Gaetz (R-FL) fervently opposed the idea of Speaker Pro Tempore Patrick McHenry (R-NC) becoming the interim Speaker for an extended period of time.
Gaetz exclaimed, "I'm against Speaker Light. I'm against Bud Light. I believe it is a constitutional desecration to not elect a Speaker of the House. We need to stay here until we elect a Speaker."
The remarks come amidst a climate of political tension as McHenry, who currently chairs the House Financial Services Committee, is seen as a strong contender for the role. Despite being a Beltway stalwart since 2005 and gaining respect for his role as Deputy Whip under Scalise, McHenry has attracted his fair share of critics.
Upon the unceremonious ousting of former Speaker Kevin McCarthy (R-CA), McHenry's interim position has stirred the hopes of lobbyists from across the political spectrum. They wish for him to take on the seat longer. Yet, McHenry, known for his close association with McCarthy, has been clear in the past about his reluctance to fully embrace the Speaker role.
One of the significant concerns raised by watchdog groups is McHenry's intimate ties with the corporate world, notably the financial sectors. The apprehension is that having McHenry as the speaker could lead to undue influence from financial moguls.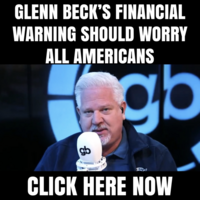 Backing this critique with hard numbers, Bloomberg reported a 125% spike this year in McHenry's campaign and leadership funds, primarily supported by banking sectors that fall under his committee's purview. By the mid-year mark, his coffers, which include the re-election campaign and Innovation PAC, had swollen to $2.2 million.
However, the race for the House Speaker isn't as straightforward as it seems. With Rep. Jim Jordan's (R-OH) failure in two ballots and Rep. Steve Scalise's (R-LA) sudden withdrawal, many eyes have turned toward McHenry. Some influential voices, like former Speaker Newt Gingrich (R-GA) and ex-Speaker John Boehner (R-OH), have voiced their support for McHenry, believing his leadership could be a solution to the current "gridlock and chaos."
Yet, to secure the interim Speaker position, McHenry needs backing from Democrats, with Rep. David Joyce (R-OH) already signaling his support. While McHenry's formal acceptance of this gesture is anticipated, Jordan's backing of McHenry as full interim Speaker through January adds another layer to the unfolding drama.
As the days go by, with no clear resolution in sight and conservatives growing increasingly anxious, it's clear that Gaetz's comments reflect the broader sentiment of many who wish to see a more definitive plan in place.