The House of Representatives witnessed the continuing fracture within Republican ranks during Wednesday's second ballot for speaker. Initially seen as a favorite, Rep. Jim Jordan (R-OH) faced even more opposition from a notable number of his party members.
Several Republicans cast their votes for other contenders pushing the decision for more rounds to come. Rep. Don Bacon of Nebraska cast his vote for McCarthy, marking the first noted deviation. Following suit, Vern Buchanan (R-FL), Ken Buck (R-CO), and others opted for different candidates, culminating in a total of at least 19 Republicans so far going against Jordan for the session.
VERN BUCHANAN votes for Byron Donalds

That's a new NO VOTE for Jordan

2 against JORDAN

— Jake Sherman (@JakeSherman) October 18, 2023
End of roll call — missing votes now

22 House Rs voted against Jordan, 4 new No votes, only 1 flipped (and 1 returned)

— Olivia Beavers (@Olivia_Beavers) October 18, 2023
3.James –Miller
14.Kelly–Boehner
15.Kiggans-McCarthy
16.LaLota –Zeldin
17.Lawler–McCarthy
18.Miller-Meeks – Granger (new)
19.Rutherford – Scalise
20.Simpson – Scalise
21.Stauber – Westerman (new)
22.Womack- Scalise

— Olivia Beavers (@Olivia_Beavers) October 18, 2023
Jordan can only afford a loss of four Republican votes in Wednesday's ballot, but the situation saw him losing significantly more than that margin. However, there was a glimmer of hope with the first flip in his favor as Doug LaMalfa cast his vote for Jordan. The voting dynamics can still shift as the count progresses.
The background to the unforeseen split traces back to earlier interactions between the Democrats and a faction of Republicans representing Biden-won districts. The latter group, concerned about potential repercussions on their seats, had been approached by Democrats in a bid to forge a bipartisan governing leadership.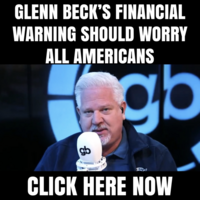 Although the specifics—whether a Republican or Democrat would take the Speaker's chair—remained undiscussed, the inter-party dialogue aimed at finding common ground. The development comes on the heels of a previous collaboration between Democrats and former Speaker Kevin McCarthy to pass a short-term government spending bill, which ultimately led to McCarthy's demise.
Rep. Jordan, despite the setback, still remains a contender. However, the opposition from within his party shows the cracks in his strength. Previously, Jordan had committed to holding lawmakers on the House floor, informing the media that the voting would persist "until we get a speaker."
However, the scenario shifted when he lost the support of 20 Republicans in the initial round. The subsequent vote was postponed to the following day, hinting at a lack of the necessary backing he required. After the initial vote, Jordan assured the reporters, "We're going to keep working, and we're going to get to the votes," reflecting an optimistic stance. He also mentioned having "good discussions" with his fellow Republicans.
On Wednesday, other Republicans hinted at their preference for amplifying the authority of Rep. Patrick McHenry (R-NC), the Speaker Pro Tempore. Yet, any endeavor to boost McHenry's power would probably necessitate backing from House Democrats.
House Democrats have continued to unanimously cast their votes in favor of their leader, Minority Leader Hakeem Jeffries.