Following the first round of voting, a group of contrarian Republicans were able to successfully block the election of Speaker designee Jim Jordan to lead the House as Speaker.
The atmosphere was tense in the House after the first round after Jordan who has long held leadership roles in the powerful House Judiciary Committee and garnered the support of his predecessor former Speaker Kevin McCarthy, and former President Donald Trump was blocked.
The proceedings began at 12 noon EST with a call to Quorum ensuring that all 434 members of the House were present and quickly advanced to the first voting round. Rep. Gus Bilirakis (R-FL) is absent, bringing the total quorum to 433.
As previously reported by Trending Politics, five Republican members of the House were considered to be "Firm No" votes according to Annie Grayer of CNN: Reps. Don Bacon (R-NE), Mike Lawler (R-NY), Mike Kelly (R-PA), Carlos Gimenez (R-FL) and Mario Diaz Balart (R-FL).

Four members of the House were considered to be leaning toward opposing Jordan: Reps. Ken Buck (R-CO), Victoria Spartz (R-IN), Steve Womack (R-AR), and Marianette Miller-Meeks (R-IA). Another four members were considered undecided: Reps. Young Kim (R-CA), John Rutherford (R-WA), Juan Ciscomani (R-AZ), and Tom Kean, Jr. (R-NJ).
Ahead of speaker vote:

FIRM NO:
Don Bacon
Mike Lawler
Mike Kelly
Carlos Gimenez
Mario Diaz Balart
 
LEANING NO:
Ken Buck
Victoria Spartz
Steve Womack
Marianette Miller-Meeks
 
UNDECIDED/NOT SAYING:
 Young Kim
John Rutherford
Juan Ciscomani
Tom Kean Jr

ABSENT:
Gus Bilirakis

— Annie Grayer (@AnnieGrayerCNN) October 17, 2023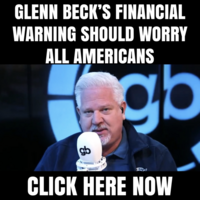 In total, the following Republicans either voted against Jordan or did not vote at all, upending the first ballot:
BREAKING: 20 Republicans vote against Jim Jordan on the first ballot for Speaker of the House

Bacon
Buck
Chavez-Deremer
D'Esposito
Diaz Balart
Ellzey
Garbarino
Gimenez
Gonzales
Granger
James
Kelly
Kiggans
Lalota
Lamalfa
Lawler
Rutherford
Spartz
Simpson
Womack

— ALX 🎃 (@alx) October 17, 2023
Shortly before the voting began, former President Donald J. Trump, emerging from a New York City courtroom told waiting reporters "There seems to be great unification. I think Jim Jordan will be a great speaker."

Chair of the House GOP Conference Rep. Elise Stefanik (R-NY) opened her nomination of Jordan with a quote from the book of Ester and said "Jim Jordan will be We the People's Speaker for such a time as this"
🚨 Rep. Elise Stefanik gives speech nominating Jim Jordan for Speaker:

"Jim Jordan will be We the People's Speaker for such a time as this" pic.twitter.com/zZzbgXr0FK

— Benny Johnson (@bennyjohnson) October 17, 2023
She added, "Whether on the wrestling mat or in the committee room, @Jim_Jordan  is strategic, scrappy, tough and principled. He is a mentor, a worker – above all he is a fighter… Jim Jordan is a winner on behalf of the American people."
"Jim is the voice of the American people who have felt voiceless for far too long."
"On behalf of the American people, let's face the future with confidence, strength, and hope. Let's elect Jim Jordan our Speaker of the People's House for such a time as this."
Before the votes began, former Speaker Rep. Kevin McCarthy shared video of his interview with Fox Business to X repeating, "My prediction →@Jim_Jordan will be the 56th Speaker of the House."

Additional rounds of voting are expected throughout the day, in a process that could very well mirror that which brought McCarthy to power, requiring either negotiations with the holdouts or an alternative nominee.