A tsunami of conservative advocates has hit the congressional phone lines in recent days, jamming phone lines in support of Rep. Jim Jordan's (R-OH) bid to become House Speaker after it became clear Monday that the conservative stalwart is on the cusp of victory.
Top Republican House aides told Breitbart News that the outside pressure campaign is working and cited as proof of the thinning herd of holdouts who began to jump on the Jordan bandwagon.
"I haven't seen anything like this in years," one top House GOP aide told Breitbart News. "They are literally melting the phone lines. Some offices' numbers are permanently busy. Thousands and thousands of people are calling their members of Congress demanding Jordan for Speaker."
Debbie Dooley, one of the founding members of the Tea Party movement, encouraged Jordan supporters to redirect their advocacy away from the office of Rep. Mike Rogers (R-AL) after he announced on Monday that he would be backing Jordan for House Speaker after two days of productive talks.
🔥🔥🔥🔥🔥🔥🔥

VICTORY. YOUR CALLS WORKED.

REP. MIKE ROGERS just endorsed Rep. Jim Jordan for Speaker and is asking the remaining holdouts to support Jordan.

Stop calls asking for his removal from his Chairmanship.

It is vital you call and thank him for doing the right… https://t.co/pEGYJjPiCd pic.twitter.com/srgyROcBDH

— Debbie Dooley (@Crimsontider) October 16, 2023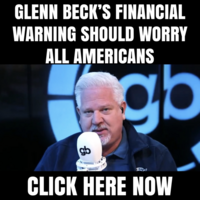 Even former
Speaker Kevin McCarthy
, a onetime rival of Rep. Jordan, is backing the Ohio Republican's bid to lead the GOP caucus, telling Fox News viewers on Monday that the infighting plaguing his party is hindering its ability to focus on removing President Joe Biden from office next year.
"My focus is to get Jim Jordan elected Speaker, get this Congress back moving again. It's one thing to get elected, it's another thing to govern," McCarthy said, indicating his frustration over the GOP's stalled agenda without a leader.
"Look, I realize how difficult it is. It took me 15 rounds… We've gotta find a way to get back instead of allowing eight people for personal purposes to join Democrats to disrupt America," he added, a not-so-veiled criticism of a small conservative faction, led by Rep. Matt Gaetz (R-FL), that filed the original motion to vacate the Speaker's position.
A turning point in Rep. Jordan's bid for Speaker came last week when former President Donald Trump announced he would endorse his fellow conservative over Majority Leader Steve Scalise (R-LA). Scalise ultimately withdrew from the race after concluding he would not be able to secure support from 217 members, the threshold for winning a full vote by the house. Rep. Jordan must now contend with a band of up to 11 objectors who hold the key to his looming speakership.
Ahead of speaker vote:

FIRM NO:
Don Bacon
Mike Lawler
Mike Kelly
Carlos Gimenez
Mario Diaz Balart
 
LEANING NO:
Ken Buck
Victoria Spartz
Steve Womack
Marianette Miller-Meeks
 
UNDECIDED/NOT SAYING:
 Young Kim
John Rutherford
Juan Ciscomani
Tom Kean Jr

ABSENT:
Gus Bilirakis

— Annie Grayer (@AnnieGrayerCNN) October 17, 2023