Former President Donald Trump has officially waded into the race for House Speaker, endorsing hardline conservative Rep. Jim Jordan (R-OH) on Friday after broadcasting his intention late Thursday evening.
Posting on Truth Social, President Trump lauded Rep. Jordan's prominence as chair of the powerful House Judiciary Committee where he currently oversees crucial aspects of the investigation into President Joe Biden, his son Hunter, and members of the family who made millions of dollars in the years after Biden's time as vice president. The 45th president also harkened back to Jordan's success as a competitive Division I wrestler and tied his grit in with a "strong" approach to the border and law and order.
"Congressman Jim Jordan has been a STAR long before making his very successful journey to Washington, D.C…. As President, I had the honor of presenting Jim with our Country's highest civilian award, The Presidential Medal of Freedom," Trump wrote.
"So much is learned from sports, and Jim is a master!… At the University of Wisconsin-Madison, Jim became a two-time Division I Wrestling Champion… He is STRONG on Crime, Borders, our Military/Vets, & 2nd Amendment… He will be a GREAT Speaker of the House, & has my Complete & Total Endorsement!"
BREAKING: Donald Trump has officially endorsed Jim Jordan for Speaker of the House pic.twitter.com/iXCg8IT4nK

— ALX 🎃 (@alx) October 6, 2023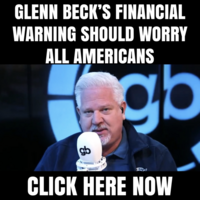 The battle for control of the House Republican caucus has pitted Jordan's conservative wing against establishment and moderate Republicans leaning toward Majority Leader Steve Scalise (R-LA), his only challenger and one of the most prolific fundraisers in Congress. While Rep. Scalise has relied on the traditional member-to-member strategy, one he honed during his time as Majority Whip, Rep. Jordan hews toward conservative media outlets in his bid to pressure his colleagues to back him instead.
Speaking yesterday with Fox News, Jordan said he is running to "unite the party" behind his conservative vision which includes less aid to Ukraine and greater pressure on the White House to control the southern border.
"You need someone who can unite the conference, and I think just as importantly unite the conservative Republican movement across this country. That's what I think I can do, that's why I'm running for the job," Jordan told Fox News.