Congressman Jim Jordan (R-OH), the ultra-conservative ally of former House Speaker Kevin McCarthy (R-CA), announced his intention to run for the chamber's top spot and claimed only a man of his credentials can unite the warring factions within the House GOP.
Following McCarthy's removal Tuesday night, Rep. Jordan initially confided that he was "on the fence" about running for the post given his heavy responsibilities as Chair of the House Judiciary Committee, which is playing a pivotal role in the impeachment inquiry against President Joe Biden. However, Jordan concluded, it would be a worse outcome for Republicans to not coalesce behind a single leader.
"You need someone who can unite the conference, and I think just as importantly unite the conservative Republican movement across this country. That's what I think I can do, that's why I'm running for the job," Jordan told Fox News.
Moreover, he is not dissatisfied with his current responsibilities but finds his prominence requires a higher position within the GOP.
"I like the job I have, chairman of the Judiciary Committee, chairman on the Select Committee on the Weaponization of Government… But I do think we have to have someone who can bring our team together," he added.
WATCH: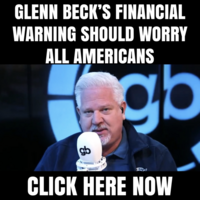 The Ohio Republican so far faces a formidable challenge from Majority Leader Steve Scalise (R-LA), another top McCarthy deputy who was recently diagnosed with leukemia. While both are generally seen as solidly conservative picks, Jordan may outflank Scalise given his past position as chair of the ultra-conservative House Freedom Caucus.
On Tuesday Rep. McCarthy was removed following a revolt by eight Republicans who joined with Democrats in a motion to vacate the Speaker's chair, the first removal of a sitting speaker in the nation's history. The insurgency, led by Rep. Matt Gaetz (R-FL), plunged the lower chamber into chaos for several days and became so heated that Speaker Pro Temp Patrick McHenry (R-NC) ordered Congress to take a week off.
Both Jordan and Scalise may also have to contend with a challenge by former President Donald Trump, who was nominated by Rep. Marjorie Taylor Greene (R-GA) and others to take on the role. The GOP leader has said he would be open to the idea, adding he believes that Republicans should stop with the infighting and focus on defeating President Joe Biden next year.