Patrick McHenry (R-NC), the new interim Speaker of the House, didn't deliberate long before taking his first official act: giving former House Speaker Nancy Pelosi (D-CA) just 24 hours to vacate office space traditionally reserved for former speakers. But his second act — ordering her longtime number two, Rep. Steny Hoyer (D-MD), to abandon his special perch — was truly salt in the wound for Democrats.
Margaret Mulkerrin, a spokesperson for Rep. Hoyer, confirmed that the former House Minority Whip was given a similar eviction notice on Tuesday, the same day that McHenry took over after Republicans removed former Speaker Kevin McCarthy (R-CA) for the first time in the nation's history. An email from McHenry to Pelosi and Hoyer said the spaces would be repossessed for his use.
"Please vacate the space tomorrow, the room will be re-keyed," read an email from McHenry.
NEWS — HOUSE REPUBLICAN LEADERSHIP has kicked @RepStenyHoyer out of his Capitol hideaway.

Republicans — McCarthy — are taking revenge for Democrats voting with @mattgaetz to boot @SpeakerMcCarthy from the speakership.

Expect more of this, GOP sources tell us.

Me and…

— Jake Sherman (@JakeSherman) October 4, 2023
The 84-year-0ld Maryland Democrat has been a steadfast presence at Pelosi's side during her longtime reign at the top of the House, having served as Chair of the House Democratic Caucus in the 1990s before going on to whip votes for Pelosi at the height of her power.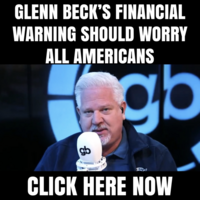 As a reward for his seniority, Rep. Hoyer was given his own hideaway office space, one of several unlisted rooms in close proximity to the House chamber.
Rep. Pelosi made her objections to McHenry's order known late Tuesday, issuing a statement accusing the Republican leader of trolling her and her deputy at the expense of more pressing matters facing the country.
"With all of the important decisions that the new Republican Leadership must address, which we are all eagerly awaiting, one of the first actions taken by the new Speaker Pro Tempore was to order me to immediately vacate my office in the Capitol," Pelosi said in a statement.
"Sadly, because I am in California to mourn the loss of and pay tribute to my dear friend Dianne Feinstein, I am unable to retrieve my belongings at this time," the former speaker continued.
Photos of the evictions were posted on X showing staffers for number two Democrat Rep. Hakeem Jeffries (D-NY) assisting staff to Pelosi and Hoyer in removing desks, televisions, and other cumbersome items.
UPDATE: Picture Tonight Outside of former Speaker Pelosi's Office.. Her staff is actually moving her out of the Speakers Office she refused to vacate as Demanded by the Temporary Speaker..

I can't stop laughing.. #NoSquatters https://t.co/5iXFxaWjX5 pic.twitter.com/ODIF4R9r7Y

— Matt Couch (@RealMattCouch) October 4, 2023
"Now that the new Republican Leadership has settled this important matter, let's hope they get back to work on what's truly important for the American people," Pelosi's statement concluded.
Some of the most senior House Democrats came to the defense of their colleagues. Rep. Jim McGovern (D-MA), former House Rules Chair, posted on X that Republicans have "no class" when it comes to dealing with their counterparts.
"Republicans have no class. The problem is not just that they are incompetent—it's that they are mean and petty," McGovern wrote.
Republicans have no class. The problem is not just that they are incompetent—it's that they are mean and petty.

By the way, Nancy Pelosi is in California for the funeral of her dear friend, Diane Feinstein. https://t.co/8YBhtV3bkN

— Rep. Jim McGovern (@RepMcGovern) October 4, 2023
Rep. McHenry will serve as Speaker Pro Temp until Republicans elect a new permanent leader. On Tuesday Democrats sided with a small insurgent group of conservative members, led by Rep. Matt Gaetz (R-FL), in removing former Speaker Kevin McCarthy (R-CA) from his post for the first time in history.