House Speaker Kevin McCarthy has been ousted from his leadership position after losing support from a handful of his conservative colleagues. Several hardline Republicans had expressed their dissatisfaction with McCarthy's leadership style and decisions on key issues such as funding for Ukraine, leading to the pivotal vote that determined his fate. The vote followed a successful resolution for a no-confidence vote in McCarthy, filed by Rep. Matt Gaetz (R-FL).
No Speaker of the U.S. House of Representatives had ever been successfully removed from office through a motion to vacate the chair until now.
NEW: For the first time in American history, the House has voted to oust its own speaker.

8 Republicans joined every Democrat to boot McCarthy:

– Biggs
– Buck
– Burchett
– Crane
– Gaetz
– Good
– Mace
– Rosendale

Vote tally was 216-210.

Unclear what happens in the days ahead.

— bryan metzger (@metzgov) October 3, 2023
On Tuesday afternoon, a vote of 208-218 was cast in the chamber on a motion to set aside Gaetz's resolution to remove McCarthy, paving the way for a subsequent vote on McCarthy's continuance in his leading position.
Former President Donald J. Trump had recently weighed in on the apparent infighting within the party, questioning why Republicans were not presenting a united front against Democrats. His comments, combined with the recent developments, highlight the challenges the GOP faces in maintaining unity and direction.
Matt Gaetz, however, a staunch Trump ally now wielding his formidable power in the caucus, only doubled down on his critiques of McCarthy and other establishment Republicans during a fiery speech ahead of the vote.
WATCH: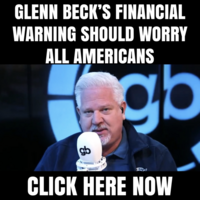 BREAKING: Republican Representative Kevin McCarthy has been removed as House Speaker.

Here is Matt Gaetz blasting members of Congress for being owned by "lobbyists and special interests" right before McCarthy was ousted.

"I take no lecture on asking patriotic Americans to weigh… pic.twitter.com/bk1jzGCEOR

— Collin Rugg (@CollinRugg) October 3, 2023
McCarthy's ousting raises questions about the future leadership of the Republican Party in the House. With the 2024 elections on the horizon, the GOP will need to quickly rally behind a new leader and present a cohesive strategy to voters.
The Democrats, on the other hand, will be closely watching.