On Tuesday afternoon, Fox News correspondent Peter Doocy pressed White House press secretary Karine Jean-Pierre on the matter of Rep. Henry Cuellar's recent carjacking incident.
Doocy asked, "So if President Biden's policies are helping bring crime down, would he be comfortable with somebody borrowing his Corvette and parking it on the street overnight in Southeast D.C.?"
"I'm not going to get into hypotheticals. I'm just going to get into the facts about what this president has done in this presidency," Jean-Pierre responded, clearly perturbed by the question.
The exchange grew more intense as Doocy then asked about the political undertones surrounding the incident, suggesting a possible blame game. Doocy then hilariously asked, "Well, the first follow-up would be, how are you going to blame Republicans for this? Isn't D.C. run by a bunch of Democrats?"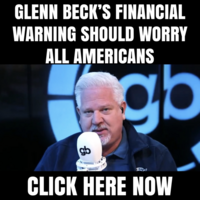 This heated back-and-forth comes after Monday night's shocking event where Rep. Henry Cuellar (D-TX) was carjacked by three armed assailants, less than a mile away from the Capitol in the Navy Yard area of Washington, D.C. Thankfully, Cuellar emerged unscathed, and the vehicle was later found.
The Associated Press noted that the assailants are described as black men dressed entirely in black. Notably, Washington, D.C., a Democrat-run city, is known for its stringent gun control laws, a fact that has not escaped many following the story.
REACTIONS:
They are insufferable. It's always everyone else's fault. Clown world.

— Lucy Riles (@LucyRiles) October 3, 2023
— Roland Williams (@Simply_Roland) October 3, 2023
What an absolute lie! Nothing is safe.

— Thorne (@Thorne75658284) October 3, 2023
@PressSec How do you wake up and lie every day? Have you no conscience?

— nunya (@nunya88788772) October 3, 2023
So the left/democrats defame/defund the police tried to push a spending bill most likely with no funds for police and it's their fault?

— CTClassical83 (@CtClassical83) October 3, 2023