Rep. Henry Cuellar (D-TX) was carjacked by three armed assailants on Monday night, less than a mile away from the Capitol. The event took place around 9:30 p.m. as Cuellar was parking his car in the Navy Yard area of Washington, D.C.
This morning, the Congressman recounted the experience, stating, "This happened less than a mile away from the Capitol, my place. You got our leader, Hakeem [Jeffries] there, Catherine Clark that lives there, a whole bunch of members that live in that place. I'll leave that up to the police."
When asked about his voting intentions on the motion to vacate Kevin McCarthy, Cuellar responded, "I don't know. We got to vote as a caucus together. We'll stay together."
The Associated Press reported that the assailants approached the Congressman and stole his vehicle. Thankfully, Cuellar was unharmed, and the vehicle was later recovered. The suspects are described as black men dressed entirely in black.
This incident has again spotlighted Cuellar, who recently made headlines after the May 6, 2023, mall shooting in Allen, Texas. Despite calls for increased gun control, Cuellar emphasized that shootings can occur even in states with stringent gun regulations. It's ironic to note that Washington, D.C., where this carjacking took place, is known for its strict gun control laws.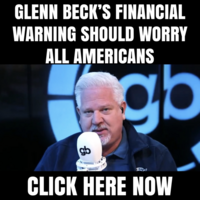 REACTIONS:
My goodness, a congressman gets carjacked, there is crime in DC! It's been that way for a long time. Thanks for noticing.

— MICHAELTwain (@Michaelearndt2E) October 3, 2023
Reap what you sow.

— Frederick Wolfe (@fwolfe65) October 3, 2023
I'm sure it was his fault. Because there is no crime on DC

— It's Me Again (@KDubSmiles) October 3, 2023
"Defund the Police," they cried!

— Alex Hamilton (@Hamiltonian86) October 3, 2023
Exactly!

— @Ronnymalone ⚓🌹✝🛡⚔ (@Ronnymalone3) October 3, 2023