GOP Representative Tim Burchett (R-TN) has publicly explained his decision to vote in favor of ousting House Speaker Kevin McCarthy. In a heartfelt message, Burchett expressed his concerns about the nation's financial trajectory and the lack of urgency from the leadership.
Burchett stated, "Kevin McCarthy is my friend, and I hate to lose him as a friend, but I had a choice between that and my conscience." He talked about the nation's staggering $33 trillion debt and criticized the lack of action, particularly the continued resolutions and the looming omnibus bill filled with "more spending, more grease, more lobbyists, and more special interests."
The Congressman's decision comes amidst growing calls to remove McCarthy from his position. House Minority Leader Hakeem Jeffries (D-NY) has already signaled his intention to move swiftly in replacing McCarthy. If Jeffries can rally all 212 members of his caucus, he would only need five conservative Republicans to join in a majority vote to oust McCarthy.
The vote on McCarthy's future is scheduled for 2:00PM EST.
Adding to the tension, Congressman Matt Gaetz (R-FL), a vocal critic of McCarthy, highlighted discrepancies in statements regarding a potential deal to provide additional financial aid to Ukraine. Gaetz pointed out the conflicting narratives, stating, "We heard the president come out and say there was a deal with the Speaker on Ukraine… The House Democrats say there's a deal on Ukraine, so we're going to have to sort out who's lying."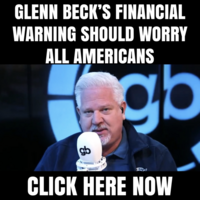 If it emerges that McCarthy promised additional aid to Ukraine in exchange for support from Democrats, his standing within the GOP could be irreparably damaged. Many conservatives have criticized the continuous aid packages to Ukraine, advocating for funds to be redirected to domestic priorities.
Earlier, conservative lawmaker Marjorie Taylor Greene (R-GA) expressed support for McCarthy, emphasizing the potential consequences of his removal. She noted, "If the Speaker is vacated, the House comes to a halt, no bills can be passed, nothing can be done until we elect another Speaker."
As the political drama unfolds, all eyes will be on the House as members cast their votes on the future of Kevin McCarthy's leadership.
REACTIONS:
You don't see integrity very often in Washington!

— Sir Chugs (@vitale1776) October 3, 2023
🙏Thank you Tim🙏 You are one of the good ones. You said what most of us are thinking, we need action NOW, we don't have time to wait and see and what Kevin has shown us so far is awful

— LynyrdsMom (@Lynyrds_Mom) October 3, 2023
Thank you Rep Burchett! We have your back.
God Bless you.

— Lexi (@LexiMurica) October 3, 2023
Thank you for the bravery @RepTimBurchett

— fiv5dayz (@5dayzNthe80s) October 3, 2023
🙏 You are fighting for the American people and we have your back, Mr. Burchett!

— Ryan Davis (@gunclubprez) October 3, 2023