GOP Rep. Tim Burchett (R-TN) shared a video Wednesday showing his confrontation with a left-wing reporter regarding former President Donald Trump's call for a government shutdown.
The exchange took a humorous turn when Rep. Burchett chose to comment on the operative's choice of attire rather than delving into the political question at hand.
"Representative, do you support Trump's call to shut down the government?" the reporter asked.
To which point Burchett responded, "He has not called me… and I do not, I DO NOT support you wearing black socks with short pants."
WATCH:

The light-hearted exchange adds a whimsical twist to the looming issue in DC. Meanwhile, Trump's vouch for a shutdown has created serious discussions and disagreements among GOP ranks.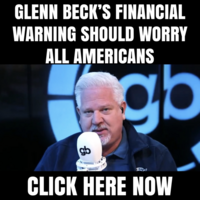 House Speaker McCarthy's (R-CA) endeavor to avert a government shutdown has become more and more complex after Trump supported right-leaning House Republicans' preference for a shutdown, rather than compromising with Democrats.
Trump's stance has contradicted McCarthy's and other House Republicans, who view a shutdown as politically harmful and ineffective for GOP objectives. Trump expressed his views in a social media post, urging for a shutdown unless certain demands are met for Republicans.
"The Republicans lost big on Debt Ceiling, got NOTHING, and now are worried that they will be BLAMED for the Budget Shutdown," Trump wrote on Truth Social. "It's time Republicans learned how to fight! Are you listening Mitch McConnell, the weakest, dumbest, and most conflicted "Leader" in U.S. Senate history?"
McCarthy responded by emphasizing the importance of keeping the government open. The scenario has further complicated McCarthy's position once again, given his previous support for Trump and the ongoing political beef within the Republican Party.
Congressman Matt Gaetz (R-FL), perhaps the most prominent conservative Republican in Congress, staked out a path for his colleagues to follow if the federal government shuts down as expected in four days.
On Tuesday Gaetz sent a letter to Catherine Szpindor, Chief Administrative Officer of the U.S. House of Representatives, instructing her office to withhold the entirety of his congressional salary for the duration of a shutdown should it occur.
The congressman, who earns a base annual salary of $174,000, would see his paychecks stop at midnight on October 1, 2023, if McCarthy is not able to negotiate a continuing resolution that funds the government.
"It is my understanding that pursuant to the Constitution, members of Congress will continue to receive their pay during a lapse in appropriations. Therefore, I am requesting that in the case of a lapse of appropriations beginning at 12:00 a.m. on October 1, 2023, my pay be withheld until legislation has taken effect to end such lapse in appropriations in its entirety," Gaetz wrote in the letter.
McCarthy and Gaetz have been at each other's throats in recent weeks, with Gaetz leading the charge to vacate the Speaker's chair if McCarthy does not negotiate more concessions from the White House while McCarthy has essentially dared Rep. Gaetz to go ahead and try.
The situation has grown so dire that Democrats are offering Speaker McCarthy an opportunity to keep his position in exchange for dropping his impeachment inquiry into the president and committing to continued funding for Ukraine.