On Wednesday, Pennsylvania's very own John Fetterman drew bipartisan praise on X after he pulled back the curtain on China owning the U.S., specifically significant portions of American farmland.
Drawing from data presented, Fetterman pointed out that many of these ownership records can be traced back to the Smithfield transaction that transpired about a decade ago.
"Why exactly would the Chinese want to own vast amounts of our farmland?" Fetterman questioned in his hoodie. The Smithfield deal he referred to involved the 2013 acquisition of Virginia-based pork producer Smithfield Foods by China's Shuanghui International Holdings Limited.
"Small farmers in PA face enough hardships, and they don't need to compete with foreign governments buying our land," he said, reiterating the challenges the local agricultural community confronts in a rapidly changing landscape. The transaction, valued at around $4.7 billion, remains the largest Chinese purchase of an American company.
WATCH:

There continues to be unease over the leverage China has garnered under the Biden administration, and Fetterman has successfully appealed to a wide range of Americans with his comments today.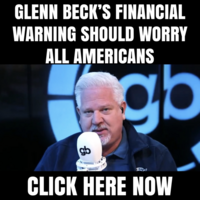 REACTIONS:
That is a very good question, Mr. Fetterman

— We The Memes (@MericanMemes) September 27, 2023
You would imagine this is an issue that could garner bipartisan support. You would have to be openly anti-American to support China buying up farmland.

— James Pickett 🇺🇲 (@jamesrpickett) September 27, 2023
He's reading someone's talking point

— gmia (@GmiaGbar) September 27, 2023
Even a badly broken clock gets it right, twice a day…

— LibertyRobUSA (@LibertyRobUS) September 27, 2023
Holy shit I never thought I'd agree with fetterman 🤣

— Chris K (@ChrisKLA310) September 27, 2023