Astrophysicist Neil deGrasse Tyson's latest foray into the debate surrounding transgender athletes has stirred significant controversy, particularly among those who don't want men in women's sports. On the "TRIGGERnometry" podcast, Tyson's unconventional perspective had many raising eyebrows.
Tyson's sentiment immediately brought forth pushback from the hosts, who pointed out that the physiological differences between genders are vast and multifaceted.
"The differences physiologically between men and women are not just hormonal. Women have a different hip angle, they have different heart capacity, they have different lung capacity. There are profound physiological differences, different bone density," one host argued.
Tyson responded by suggesting an adaptable approach to sports classifications. Reflecting on his time as a high school wrestler, he said, "Then you find ways to slice the population so that whatever the event is, is interestingly contested."
However, the hosts were quick to point out the implications of these suggestions for women athletes, especially those who might be at a disadvantage when competing against transgender women. They argued, "But there are women whose opportunities are being curtailed today because they are being forced to compete…against people who have some kind of advantage over them."
WATCH: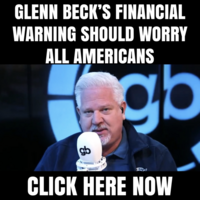 The interview took an emotional turn when one of the hosts expressed concerns about the unfairness faced by women, leading Tyson to exclaim, "Fix the playing field, dammit! The day you fix that playing field, this conversation will look completely ridiculous. That's what I'm trying to tell you."
Perhaps Dr. Tyson should stick to stars and galaxies, where gender politics and athletic classifications aren't in play.
REACTIONS:
Take down all barriers (gender based leagues) and let the best of the best play against one another.

— Hot Takes (@Hot_Takes10) September 27, 2023
Its funny people think neil is a scientist when he is really an entertainer.

— kenny (@crankygameplays) September 27, 2023
Nobody will ever be able to come up with a valid reason any man should be allowed to compete in womans sports! Period! 😤

— Jeff G. USA Patriot (@jlgusa) September 27, 2023
There are not enough word salads that could make this a viable reason for men to play in women's sports.

— Robin Valencia (@rvalen81) September 27, 2023
He has no logical rebuttal, so instead has a meltdown because he can't come up with something that would convince people that it's okay for a man to compete against women in women's sports.

— MoSmith (@MoSmithHMC) September 27, 2023