In a move that broke longstanding Senate tradition, Senator John Fetterman (D-PA) presided over the U.S. Senate on Wednesday wearing casual clothing, marking a significant departure from the chamber's customary dress code.
His attire, which starkly contrasted with the usual formal wear seen in the Senate, drew immediate attention. The unconventional choice comes on the heels of Senate Majority Leader Chuck Schumer's recent change to the chamber's dress code, which no longer enforces a strict dress code for its members.
"Senators are able to choose what they wear on the Senate floor. I will continue to wear a suit," Schumer told Axios. The decision to relax the Senate's dress code has been met with mixed reactions.
Many have argued that the formal dress code is a symbol of the respect and seriousness with which Senators approach their roles.
WATCH: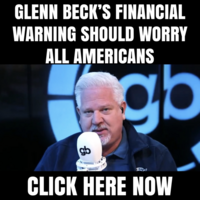 https://x.com/CollinRugg/status/1704981750756335832?s=20
Fetterman has continued to stay in Senate headlines since his election, despite taking time away from office due to numerous physical and mental health issues.
His casual attire might just be the latest example of Democrats' departure from longstanding norms. One has to wonder: if they're willing to change the dress code, what's next on the agenda?
Yesterday, Fetterman joined the United Auto Workers on the picket line in Michigan. During an interview, Fetterman gave a marble-mouthed comment on the collective earnings of CEOs, mumbling, "My message to the CEOs is, you know, it's $74 million, you know, collectively earning that…"
He then tried to pose a rhetorical question, asking, "How many yachts can they need, you know, to water ski behind it?" The Senator concluded his remarks with a simple, "I mean, it's crazy."
WATCH:

The union has been intensifying its pressure on Detroit's Big Three automakers by threatening to expand its ongoing strike if significant progress in contract negotiations isn't achieved by Friday. UAW President Shawn Fain announced the potential escalation, emphasizing the union's impatience.