Congresswoman Marjorie Taylor Greene (R-GA) has a strong opinion on who should next run the GOP's majority caucus: former President Donald J. Trump.
The Georgia Republican made her opinion known on X, posting that President Trump is the only viable option to lead both a motley crew of conservative rabble-rousers as well as the large establishment wing of the party. By picking the party's de facto leader and presidential frontrunner, MTG said Republicans would send a clear message that they are focused on serious matters like ending the war in Ukraine, protecting female athletes, and boosting America's domestic production of oil and natural gas.
"The only candidate for Speaker I am currently supporting is President Donald J. Trump. He will end the war in Ukraine. He will secure the border. He will end the politically weaponized government. He will make America energy independent again. He will pass my bill to stop transgender surgeries on kids and keep men out of women's sports. He will support our military and police. And so much more!" wrote Rep. Greene.
"He has a proven 4 year record as President of the United States of America. He received a record number of Republican votes of any Republican Presidential candidate! We can make him Speaker and then elect him President! He will MAKE AMERICA GREAT AGAIN!!!" she added.
WATCH: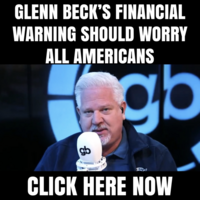 MTG's support comes after Rep. Troy Nehls (R-TX) put forward a similar measure to nominate Trump.
House rules do not require that the Speaker be a member of Congress, though the hiring of an outsider has never before been tried. Given the prominence of the position and the massive power it wields, only an outside pick like President Trump would stand a chance at mustering the majority of votes needed to secure the appointment.
On Tuesday, former House Speaker Kevin McCarthy (R-CA) was unceremoniously ousted from the position after just eight months, an ironic ending to his leadership given that he granted any member of Congress the power to call for a vote to vacate the Speaker's chair as part of the agreement he reached to originally win his seat. President Trump has not taken sides in the battle between McCarthy and populist crusader Rep. Matt Gaetz (R-FL), though he posted a generally negative sentiment about the situation on Truth Social late Tuesday.
"Why is it that Republicans are always fighting among themselves, why aren't they fighting the Radical Left Democrats who are destroying our Country?" wrote Trump.