One of Rep. Matt Gaetz's (R-FL) most reliable defenders on Fox News is lighting into the foe of former House Speaker Kevin McCarthy (R-CA) for throwing President Joe Biden a lifeline just as he begins to sink in every national poll against former President Donald Trump.
Jeanine Pirro nearly lost her cool on the air Tuesday following the historic ouster of McCarthy at the hands of Gaetz, who led a band of insurgent conservatives in siding with Democrats to remove McCarthy from the House Speaker position. The removal, a first in the nation's history, has left Republicans rudderless and without a steady leader while the slim House majority squabbles about who should take his place.
"What we've got is total chaos when the Republicans are playing out their infighting on national television in a historic way instead of fighting Joe Biden's policies," thundered Pirro. "The one time we are up in virtually every metric as it relates to the Biden administration, you've got the Republicans going out there and showing how dysfunctional they are as Matt Gaetz is engaging in fundraising.
"I am furious. There's no question that this is something that they have been trying to do for almost nine months that McCarthy's been Speaker. And the truth is they've done a lot in Congress, they've gotten a lot of bills passed… They've done a lot in terms of oversight, and you know, now you've got the Democrats… who hate the MAGA Republicans are now joining with the MAGA Republicans to oust Speaker McCarthy.
"Donald Trump is right. Why are the Republicans fighting with each other like this?" she asked.
WATCH: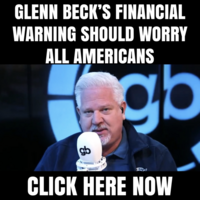 To cool passions, Speaker Pro Tempore Patrick McHenry (R-NC) has ordered all members of Congress to take a week off, though nominations for a new permanent Speaker are already beginning to come in. On Wednesday Rep. Marjorie Taylor Greene (R-GA) nominated President Trump to serve and bridge the divide, another reminder of the powerful way he holds over all factions within the GOP.
Rep. Gaetz, meanwhile, is now faced with the tall order of assembling a coalition of conservatives who can pick up the pieces and continue the House's impeachment inquiry into President Biden that was started by McCarthy and continues to be carried on by Reps. Jim Jordan (R-OH) and James Comer (R-KY), two of his allies.