A prominent law professor from George Washington University testified on Thursday that House Republicans may not have yet uncovered evidence worth articles of impeachment, but nevertheless have demonstrated good cause to launch the ongoing impeachment inquiry and added that uncovering evidence of a direct bribe to President Joe Biden is not necessary to pursue his removal from office.
Jonathan Turley, who has spent decades writing on impeachment matters and the limits of presidential powers, was asked to testify before a House committee that opened with damning statements by House Judiciary Chair Jim Jordan (R-OH) and House Oversight Chair James Comer (R-KY) describing the mountain of evidence that they say implicates President Biden in wrongdoings. Turley sided with Republicans in their decision to launch an inquiry, which is the first step toward a formal vote on articles of impeachment.
"The House has passed the threshold for an impeachment inquiry into the conduct of President Biden," said Turley, listing false statements, a scheme to peddle influence, and possible benefits to Biden as circumstantial evidence that support the investigation.
Following Turley's opening statement, Rep. Jordan asked the legal scholar whether steps allegedly taken by Biden to enrich members of his family could be considered a benefit to himself.
"It is. There's been repeated statements that you need to show that President Biden accepted direct money in order for this to constitute a benefit even under criminal cases that deal with bribery, extortion, the Hobbs Act. The courts have actually rejected that. They've said that money going to family members is in fact a benefit," said Turley.
"This idea that you could have millions going to a politician's family and that's not a benefit I think is pretty fallacious," he added.
WATCH: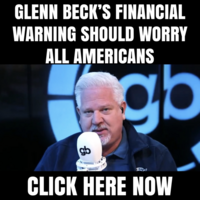 .@Jim_Jordan: "Can a benefit to your family be a benefit to you?"@JonathanTurley: "This idea that you can have millions going to a politician's family, and that's NOT a benefit, I think is pretty fallacious." pic.twitter.com/C0YtIhHItx

— Daily Caller (@DailyCaller) September 28, 2023
For months, House Republicans led by Jordan and Comer have uncovered hundreds of bank documents telling the story of how Hunter Biden, Devon Archer, and other associates used shell companies to funnel millions of dollars to up to nine members of the Biden clan. Earlier this summer, Archer testified that he witnessed then-Vice President Biden appear in person or by phone for dozens of meetings between the duo and foreign agents including executives for Ukrainian energy company Burisma. Republicans allege Biden pressured the government of Ukraine to fire a local prosecutor investigating the company, which kept Hunter on its board, and in exchange rewarded the Biden son with a contract worth $2 million annually.
President Biden has categorically denied his involvement while White House Press Secretary Karine Jean-Pierre has shot down questions from reporters attempting to probe changing statements issued by the administration. Most recently, the White House sent mainstream media outlets a memo demanding that they slant coverage of the impeachment inquiry to "debunk" what they described as falsehoods from the president's critics.