Kari Lake, the pugnacious former gubernatorial candidate of Arizona and staunch defender of former President Donald Trump, has jumped into the fray for the state's U.S. Senate race next year.
The conservative firebrand filed paperwork with the Federal Election Commission on Tuesday declaring her intention to challenge Senator Kyrsten Sinema (I-AZ) in an election cycle where she will likely benefit should President Trump appear on the same general election ticket. Congressman Ruben Gallego (D-AZ), who is running for the Democratic Party's nomination, is also in the mix.
Since losing her election in 2022, Lake has been on a whirlwind tour of the country endorsing Trump-aligned candidates and expanding her brand of straight talk in the face of election results that she claimed denied her the governorship. Along the way, she has defended President Trump's mirroring claim that erroneous vote counting in Arizona and other swing states denied him a victory against President Joe Biden in 2020.
By tying her wagon to Trump, Lake is following the polls which show Trump virtually neck-and-neck with Biden in a state that was nearly too close to call three years ago. The latest polls, taken in November of last year, show Biden with just a two percent advantage over Trump.
Lake, meanwhile, is underwater with local voters. Just 35 percent approve of the Republican candidate and 51 percent disapprove, a standing that is sure to improve should she convince voters that she will be a reliable vote for President Trump in the divided Senate.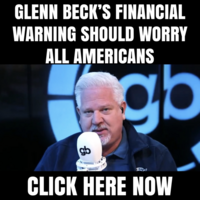 Heading into last year's election, Lake enjoyed a two-percent advantage over then-candidate Katie Hobbs though was defeated on election night. She filed a series of court challenges seeking recounts, all of which were eventually heard or denied.
With President Trump high in the polls, Lake has taken numerous interviews mocking the field of also-ran GOP rivals who struggled for relevance in debates without him. She compared the first debate to watching children fight at Thanksgiving dinner and has encouraged the party to get behind the former president.
"I think people, like the folks who are running against him, like Mike Pence and DeSantis, need to realize that President Trump is going to be the nominee," Lake said during an interview in June. "He's going to go on and beat Joe Biden, and we're going to turn things around."