Former President Donald Trump may once again take one for the team, telling reporters Wednesday that he is open to serving as House Speaker if it means quelling the chaos that has consumed the chamber's GOP since the removal of former Speaker Kevin McCarthy (R-CA) on Tuesday.
Asked about the possibility while leaving a New York courthouse, the GOP frontrunner for the presidential nomination said his ambition to retake the White House could wait if the good of the country demands his service, however temporary, in another role.
"A lot of people have been calling me about Speaker. All I can say is we'll do whatever is best for the country and the Republican Party… We have some great, great people," said Trump before mentioning that he is leading the GOP field for president by about "50 points."
"If I can help them in the process, great," he added.
WATCH: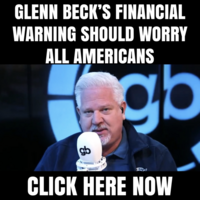 The 45th president has already been nominated by Reps Troy Nehls (R-TX) and Marjorie Taylor Greene (R-GA) who said that only Trump could calm the waters by reminding Republicans of their shared priorities such as reining in spending on Ukraine aid, protecting female athletes, and boosting America's domestic production of oil and natural gas.
House rules do not require that the Speaker be a member of Congress, though the hiring of an outsider has never before been tried. Given the prominence of the position and the massive power it wields, only an outside pick like President Trump would stand a chance at mustering the majority of votes needed to secure the appointment.
President Trump has plenty on his plate already, including four criminal trials and a fifth civil trial which kicked off earlier this week alleging he overinflated real estate properties to secure advantageous loans. Most of the former president's public statements have related to the "witch hunt" he is suffering from by Democratic prosecutors intent on stopping his rise in the polls against President Joe Biden.
Serving as House Speaker, however, may be the prime opportunity Trump needs to remind the American voters of his governing style and ability to control a dysfunctional Washington.
On Tuesday, former House Speaker Kevin McCarthy (R-CA) was unceremoniously ousted from the position after just eight months, an ironic ending to his leadership given that he granted any member of Congress the power to call for a vote to vacate the Speaker's chair as part of the agreement he reached to originally win his seat. President Trump has not taken sides in the battle between McCarthy and populist crusader Rep. Matt Gaetz (R-FL), though he posted a generally negative sentiment about the situation on Truth Social late Tuesday.
"Why is it that Republicans are always fighting among themselves, why aren't they fighting the Radical Left Democrats who are destroying our Country?" wrote Trump.