Steve Bannon, former White House Chief Strategist under President Donald J. Trump, and host of Bannon's War Room proposed Tuesday evening that Trump should be 'drafted' as Speaker of the U.S. House of Representatives by House Republicans. Bannon posited, "Who better to bring this party together?"
Speaking Tuesday with Salem Radio's Dr. Sebastian Gorka, the Former Deputy Assistant to the President the two colleagues considered the notion quite seriously. Bannon suggested, "Get Trump, let's get his name nominated. I think it'd be quite symbolic to do it. Let's vote on 6 January 2022 (2023) to make Trump Speaker of the House. It has a certain symmetry to it does it not?" Gorka agreed, "It has a certain poetry to it."
"I'm being as serious as for consideration, President Trump would have to have some Congressman put his name in. But for consideration. Because right now the knives are gonna be out. Somebody that could come in and actually bang heads and say 'Okay, we're gonna get organized..no more games and let's get on with it.' For consideration," he added.

Bannon continued and warned his viewers,
"This is going be ugly tonight. This is gonna be… don't think there's gonna be… they're not gonna have the champagne out. They're gonna come in viciously. You see the way McHenry banged that gavel down. He and Graves, because they understand they got fired. Look, the whole gang around McCarthy all get swept aside now, all get removed. And they go back to being Congressmen but they're removed from essentially, power, they're not in leadership anymore which has massive power here in the imperial capital."
The host then made his case for a Trump speakership, saying, "I think that as people think it through… For your consideration: we should think about President Donald J. Trump. And people are 'Oh, this is Bannon he's a bomb thrower, he's a chaos agent.' I actually think if you want to get people organized and on the same page… the Keebler Elves are finished."
He continued:
"Youngkin's not gonna happen. We're gonna make sure of that. Youngkin's not going to, we're gonna ensure that he does not. He'll pose as big a threat to President Trump as DeSantis. They're gonna try but it's not gonna be real. So given that Trump is essentially the nominee who better to bring this party together and to do it now?

They said 'Well we can lose the House…Let's bring it together now. Let's bring it together now. I was very serious about January.  And if they had taken our advice in January we wouldn't be where we are today. Number one: we wouldn't have had that debt deal. Impossible. And you would've had real investigations. You would've had real impeachments underway. Actually, I think Merrick Garland and Mayorkas and Chris Wray would've been the first three."
Subsequently, Congressman Troy Nehls (R-TX) posted to X, formerly Twitter "Kevin McCarthy will NOT be running again as Speaker. I nominate Donald J. Trump for Speaker of the House."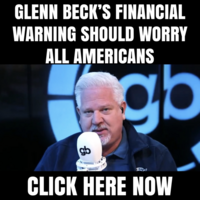 Kevin McCarthy will NOT be running again as Speaker.

I nominate Donald J. Trump for Speaker of the House.

— Congressman Troy E. Nehls (@RepTroyNehls) October 3, 2023
#SpeakerTrump and #TrumpForSpeaker have since trended on the social media platform, indicating that there is a grassroots call for the unusual political gambit.