In a fiery outburst outside a New York City courtroom, former President Donald Trump lambasted the ongoing legal proceedings against him, labeling the entire system as "corrupt." Trump began by expressing his frustration at being "stuck" in New York due to the ongoing trial, mentioning his preference to be campaigning in states like Iowa, New Hampshire, South Carolina, and Ohio.
Trump has strongly criticized the judge's ruling that valued his Mar-a-Lago property at $18 million, in stark contrast to Trump's own valuation of $1.8 billion. The ruling was in part of a civil case led by New York Attorney General Letitia James, accusing Trump and his company of misleading banks and insurance companies by overvaluing assets, thus exaggerating his net worth in official documents.
Once again today, Trump didn't mince words when he attributed his legal entanglements to political motivations. He claimed that the AG James is in cahoots with the Department of Justice in Washington, D.C., with the sole intent of keeping him preoccupied.
"But I'm stuck here because I have a corrupt attorney general that communicates with the DOJ in Washington to keep me nice and busy, because I'm leading Biden in the polls by a lot," Trump explained.  "That's all it is, this is election interference. They made up a fake case, they're fraudulent people. And the judge already knows what he's gonna do."
WATCH: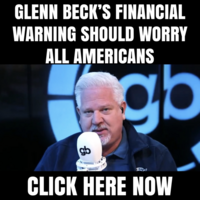 Trump further criticized Judge Engoron, saying, "He's a Democrat judge out of the clubhouses. He's controlled, and it's a shame," Trump stated while emphasizing his deep knowledge of New York City's inner workings.
"I know this city better than anybody knows this city," Trump remarked. "There's nobody who knows it like I do… What's going on here is a shame. Our whole system is corrupt. This is corrupt!"
When asked about his decision to attend the trial, Trump responded that he wanted to showcase the corruption to the press, as he believes no one else is highlighting it adequately.
The former President ended his impromptu press conference by thanking the media.
Yesterday Judge Engoron issued a gag order against Trump after the 45th President blasted Engoron's law clerk in public comments to the press and on social media. Engoron told the Trump legal team on the second day of the ongoing fraud trial, "Consider this statement a gag order on all parties with respect to posting or publicly speaking about any member of my staff."
Engoron took issue in particular with a post by Trump to Truth Social that was critical of his principal law clerk Ashley Greenfield, sharing an image of her with Senate Majority Leader Chuck Schumer (D-NY).
The public criticism led New York State Judge Arthur Engoron to issue the gag order, preventing Trump from making any further remarks about his staff. The order was a direct response to Trump's post on Truth Social, which Engoron deemed as a personal attack on a member of his team according to The Hill.
Yesterday outside the courthouse, Trump called attention to the post, telling the gathered reporters that the connection between Schumer and Greenfield proved the trial to be a "witch hunt."