Former President Donald Trump has responded vehemently to the ruling by a New York judge regarding the valuation of his Mar-a-Lago property. The judge's decision, which stirred controversy this week, stated that the Mar-a-Lago property is worth a mere $18 million, a figure starkly contrasting Trump's claim of its value being around $1.8 billion.
The ruling, delivered by Judge Arthur Engoron, emerged from a civil case initiated by New York Attorney General Letitia James. The case alleged that Trump and his company provided misleading information to banks and insurance companies by overvaluing his assets, thereby inflating his net worth in official documents related to deals and financing.
In an exclusive interview with the Daily Caller, Trump expressed his disagreement with the judge's valuation, emphasizing his belief that Mar-a-Lago's worth is closer to $1.8 billion. He further stated that his disclaimer clause informs anyone reviewing his data to conduct their own research and analysis, terming it a non-reliance clause.
Trump defended himself, asserting that he has not defrauded anyone and questioned the involvement of banks in the matter. "The banks are happy. The banks got paid fully," he explained.
"They had the best lawyers in the country. They got all their money. They got all their interest. The banks have stated that they are thrilled. They got paid. They don't even know why they are being involved in this thing."
Trump continued, "I built a great company and I have a disclaimer clause in the agreement. He says that Mar-a-Lago is worth 18 million dollars when it is worth probably 100 times that, 1.8 billion dollars and there are others in there too."
"If Mar-a-Lago is worth $18 million… I'll take 10 please!!!" said Donald Trump Jr. yesterday on X.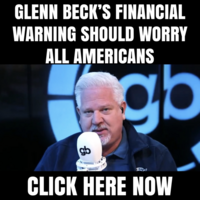 The case has brought to light allegations that the former President exaggerated his net worth by up to $3.6 billion annually, enabling him to secure favorable loan conditions and insurance premiums. Despite the allegations, Trump maintained his innocence. He emphasized that banks were compensated and even profited during his tenure.
Judge Engoron's ruling has not only impacted the valuation of Mar-a-Lago but has also led to the revocation of several of Trump's business permits. Moreover, an unbiased overseer will now continuously monitor the operations of the Trump Organization.
The former President described the situation as a result of a "rogue judge" and "election interference at the highest level." He further added, "There is no bank that was defrauded, there's nobody was that was defrauded. There is very little money relative to my net worth. I'm very liquid, I built a great company."
"It affects New York. I can't answer that. I can't imagine that anybody would allow this to stay. The judge was unable to answer questions today. He was unable to, he didn't know the answers. This is a witch hunt to the likes no one has ever seen. This is all coming out of Washington. This all has to do with this stuff. If I wasn't running I wouldn't have any cases," explained Trump.