On Tuesday, in a pivotal verdict, Judge Arthur Engoron ruled that ex-President Donald Trump had committed fraud over the years while building his renowned real estate dynasty.
The decision, stemming from a civil case initiated by New York's Attorney General Letitia James, claims that Trump and his firm provided misleading information to banks and insurance companies by overvaluing his assets and inflating his net worth in official documents related to deals and financing.
A court filing earlier this month brought forth allegations that Trump overstated his net worth by up to $3.6 billion annually. The exaggerations reportedly allowed Trump to secure favorable loan conditions and insurance premiums. Trump's annual net worth was allegedly inflated by by 17-39%, or between $812 million to $2.2 billion, depending on the year.
James is pursuing $250 million in fines and wants to prohibit Trump from conducting business in New York, where he hails from. According to Engoron, the trial might extend until December.
Following this decision, Judge Engoron also called for the cancellation of several of Trump's business permits. Furthermore, an unbiased overseer will persistently monitor the operations of the Trump Organization.
Engoron wrote: "In defendants' world: rent regulated apartments are worth the same as unregulated apartments; restricted land is worth the same as unrestricted land; restrictions can evaporate into thin air; a disclaimer by one party casting responsibility on another party exonerates the other party's lies. That is a is a fantasy world, not the real world."
Engoron is scheduled to preside over a bench trial beginning on Oct. 2 to determine the validity of those claims and potential penalties.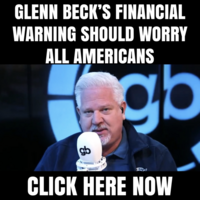 AP News reported:
Trump's lawyers had asked the judge to throw out the case, which he denied. They contend that James wasn't legally allowed to file the lawsuit because there isn't any evidence that the public was harmed by Trump's actions. They also argued that many of the allegations in the lawsuit were barred by the statute of limitations.

Engoron, noting that he had "emphatically rejected" those arguments earlier in the case, equated them to the "time-loop in the film 'Groundhog Day.'"

James, a Democrat, sued Trump and the Trump Organization a year ago, alleging a pattern of duplicity that she dubbed "the art of the steal," a twist on the title of Trump's 1987 business memoir "The Art of the Deal."

The lawsuit accused Trump and his company of routinely inflating the value of assets like skyscrapers, golf courses and his Mar-a-Lago estate in Florida, padding his bottom line by billions.

Among the allegations were that Trump claimed his Trump Tower apartment in Manhattan — a three-story penthouse replete with gold-plated fixtures — was nearly three times its actual size and valued the property at $327 million. No apartment in New York City has ever sold for close to that amount, James said.
Trump placed a value of $739 million on Mar-a-Lago, which James claims is over tenfold its actual worth. Trump based this figure on potential residential development, though deed terms forbid such use.
Despite these allegations, Trump maintains his innocence. In his testimony, he stressed that the banks were compensated and even profited during his tenure, questioning the case's foundation. He also claimed the disclaimers on his financial statements meant they couldn't be relied upon.
However, Judge Engoron countered that the disclaimers indeed indicated Trump's full responsibility for the content and that such disclaimers shouldn't protect false declarations in crucial financial documents.