A New York State Supreme Court judge on Tuesday ruled that former President Donald Trump and his real estate empire inflated the value of properties held across the city and the country. However, the sons of President Trump took to X to school the judge on why his math in the case vastly undervalued Trump properties worth billions of dollars.
"If Mar-a-Lago is worth $18 million… I'll take 10 please!!!" wrote Donald Trump Jr., whose post was captured by a follower and shown alongside a satellite image of the compound contrasting its sprawling acreage with much smaller properties with similar value.
"The real estate circles in Florida are laughing at this foolishness," replied Eric Trump in a dig at Judge Arthur F. Engoron who called the Trump empire's valuations part of a "fantasy world" in his ruling.
Some of the Florida properties, shown side-by-side with Mar-a-Lago, span less than a third of an acre in some cases while President Trump's compound covers 20 acres.
JUST IN – A New York judge ruled that Trump inflated his property values, including Mar-a-Lago, which the judge determined was worth $18-$27 million from 2011 to 2021.

To put this into perspective, neighboring homes on 0.28-0.89 acres are listed for $18-40 million.

Mar-a-Lago,… pic.twitter.com/cpqICdAynf

— KanekoaTheGreat (@KanekoaTheGreat) September 27, 2023
The real estate circles in Florida are laughing at this foolishness. https://t.co/c8AEZlsa48

— Eric Trump (@EricTrump) September 26, 2023
Although the decision is a temporary victory for New York Attorney General Letitia James, attorneys for President Trump have vowed to appeal. Christopher M. Kise, his lead attorney in the case, called the ruling "outrageous" and "completely disconnected from the facts and governing law."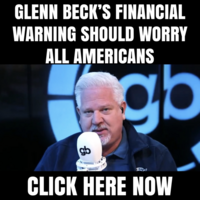 "The decision seeks to nationalize one of the most successful corporate empires in the United States and seize control of private property all while acknowledging there is zero evidence of any default, breach, late payment or any complaint of harm," Mr. Kise said.
President Trump spun the news in his own words, posting on Truth Social that statements about alleged fraud in the case were "ridiculous and untrue" and part of a political attack by a Democratic attorney general hell-bent on tarring him before a general election against President Joe Biden.
"In addition to the fact that my Net Worth is much greater than the number shown in the Financial Statements… This is a lawsuit that should never have been brought. It is a POLITICALLY MOTIVATED WITCH HUNT by a Racist Attorney General, and a Deranged, Trump Hating Judge. It is ELECTION INTERFERENCE at a level never seen before. No wonder people and companies are fleeing New York!" wrote the Republican frontrunner.