A clandestine probe into President Joe Biden's handling of classified documents over decades in public office has stretched in scope to encompass as many as 100 witnesses, according to sources who spoke with ABC News.
The investigation, led by special counsel Robert Hur, has included sit-downs with Secretary of State Anthony Blinken and other high-level officials in the Biden administration who may have knowledge about the minutiae of the president's handling of confidential materials, his note-taking habits, and who he entrusted to carry both. For nine months, Hur has vowed to conduct a "fair, impartial, and dispassionate" investigation, following the facts "thoroughly" and "without fear or favor."
While spokespersons for the White House as well as the president's personal attorney all declined to comment on the investigation, a public defense has already been issued by both attempting to distance President Biden from a scandal that draws comparisons to the criminal investigation of former President Donald Trump over similar classified document storage issues.
Following the 2022 elections, the White House informed the National Archives that classified documents had been discovered in Penn Biden Center in Washington, D.C. where President Biden kept his office following his time as vice president. Blinken served as director of the center at the time.
Two months later, an attorney to the president uncovered additional classified documents stored in the garage of his Delaware home. The revelation led to the Justice Department appointing Hur as special counsel to launch the current investigation, a move that came while President Trump continued a back-and-forth negotiation with the DOJ over how and if to return materials the National Archives claimed he took illegally. The Republican claimed all materials in his possession were declassified under the Presidential Records Act.
Altogether, at least 25 documents requiring top-secret clearance have been located in areas associated with President Biden.
The battered incumbent has sought to downplay the seriousness of Hur's investigation, telling reporters in the days following his appointment that "we found a handful of documents" that had been "filed in the wrong place" and that he was cooperating with investigators.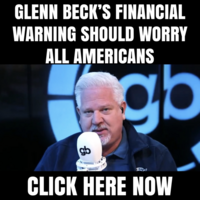 "I think you're going to find there's nothing there," he said.
"We are confident that a thorough review will show that these documents were inadvertently misplaced," added Biden's attorney in a statement after Hur's appointment.
Meanwhile, President Trump faces felony charges for the alleged mishandling of classified documents stored at his Mar-a-Lago residence in Florida. The FBI ultimately raided his home and ordered cameras to be turned off during the search.