The case for a Speaker Jim Jordan (R-OH) had its watershed moment Monday when former Speaker Kevin McCarthy (R-CA) endorsed his onetime rival, telling Fox News viewers that unity is more important than philosophical differences at a time when the GOP caucus as fractured by internecine warfare.
Rep. McCarthy, who was unceremoniously ousted from his leadership position following a mutiny by conservative House members, has come around to the need for the GOP to select its next leader following the disastrous campaign of Majority Leader Steve Scalise (R-LA). The Lousiana Republican announced his departure from the race for Speaker after concluding he could not secure the support from 217 members to survive a full vote by the House.
"My focus is to get Jim Jordan elected Speaker, get this Congress back moving again. It's one thing to get elected, it's another thing to govern," McCarthy said, indicating his frustration over the GOP's stalled agenda without a leader.
"Look, I realize how difficult it is. It took me 15 rounds… We've gotta find a way to get back instead of allowing eight people for personal purposes to join Democrats to disrupt America," he added, a not-so-veiled criticism of a small conservative faction, led by Rep. Matt Gaetz (R-FL), that filed the original motion to vacate the Speaker's position.
WATCH: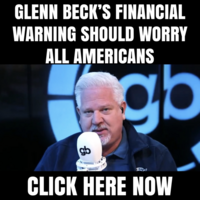 McCarthy now joins former President Donald Trump and unlikely allies such as House Armed Services Chair Mike Rogers (R-AL) in voicing support for Jordan as the House approaches a vote for Speaker that could come as soon as Tuesday. Over the weekend, outside allies of Jordan pressured lawmakers in their home districts to back the conservative Ohioan, including a small band of moderate and establishment Republicans who previously said they would never support Jordan under any circumstance.
The ascent of Rep. Jordan to House Speaker would ensure that the GOP's impeachment inquiry into President Joe Biden would continue, an avenue Jordan has led for months as Judiciary Committee Chair. He previously chaired the ultra-conservative House Freedom Caucus and has pushed for many of the causes near and dear to the grassroots including ending funding for the war in Ukraine, parents' rights bills, and securing the southern border. However, in recent months, Rep. Jordan has also strategically tacked to the center, backing McCarthy's temporary government funding bill where he sought help from Democrats to secure passage.